Bitcoin (BTC) news
A Poloniex hacker may be identified, with a $10 million reward offered.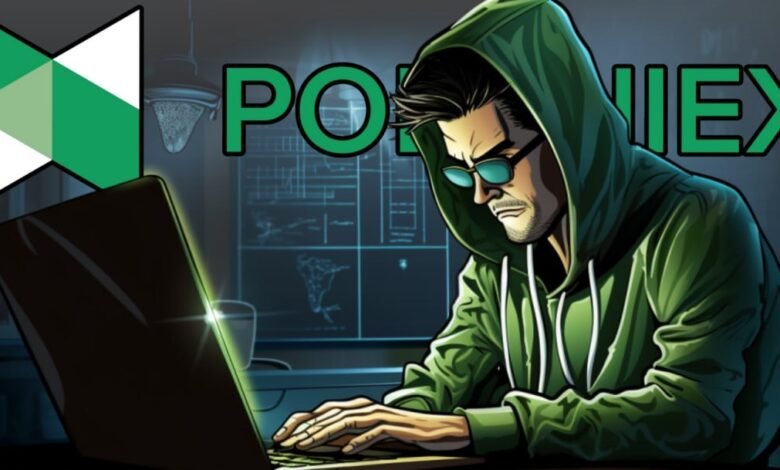 Justin Sun, the founder of Tron (TRX), issues a final warning to the perpetrators behind the 114 million dollar Poloniex breach.
Cryptocurrency hackers who stole nearly $114 million from Poloniex, one of the oldest trading platforms, may return the funds in exchange for a generous reward. Additionally, they are unable to move or launder the stolen assets, as stated by Justin Sun in a statement on the blockchain.
Justin Sun confirms the identity of the Poloniex hacker. The Poloniex exchange team has already confirmed the personal identity of the criminal behind its breach on November 10.
Today, on November 18, in a message accompanying a transaction sent to the attacker's address, Justin Sun stated that law enforcement in China, the United States, and Russia are involved.
The written message in Chinese, English, Russian, and Korean is an Input Data Malware (IDM) written by the address 0x176F3DAb24a159341c0509bB36B833E7fdd0a132, known as one of Justin's Ethereum (ETH) wallets.
The attacker has seven days to return the stolen funds. If the amount, consisting of nine digits, is returned by November 25, 2023, a $10 million White Hat reward will be offered. If not returned by that time, law enforcement from multiple countries will take necessary actions.
Sun also mentioned that the stolen funds have been tagged for tracking and cannot be used, as all counterpart financial assets will be frozen. If true, any attempt to launder the money would be meaningless.
As previously covered by U.Today, the intruders drained the exchange's wallets of 3.1 million XRP, 32 million USDT, approximately 284 Ethereum (ETH), and 86.5 Wrapped Bitcoin (WBTC), in addition to 35 different TRC-20 tokens.
Immediately following the breach, Justin Sun offered the attacker a 5% reward, or approximately $5.7 million. However, no one responded to the initial proposal.
Biggest cryptocurrency breach of 2023? On November 15, the Poloniex team announced that all necessary actions to restore the exchange's operations have been nearly completed.
READ MORE For the first time in years, Bitcoin surpasses Ethereum in fees
At present, the team is focused on enhancing security through a high-level audit, which is also nearing completion. Once the audit is finished, the exchange will be able to return to regular trading operations.
It's worth noting that the Poloniex breach is the second-largest crypto attack in 2023 so far. Euler Finance attacker managed to steal over $190 million on March 13.
However, the Euler intruder returned all the involved funds in less than a month. Therefore, the Poloniex breach represents the largest "White Hat" attack in the cryptocurrency space recorded within the past 12 months.
Disclaimer: The information provided is not financial advice. Chinwa.tech does not take any responsibility for investments made based on the information provided in this article. We recommend consulting a qualified specialist or financial advisor before making any investment decisions.
#Hacker#news