Bitcoin (BTC) news
Can a 17% Increase in Active Shiba Inu (SHIB) Addresses Lead to Recovery?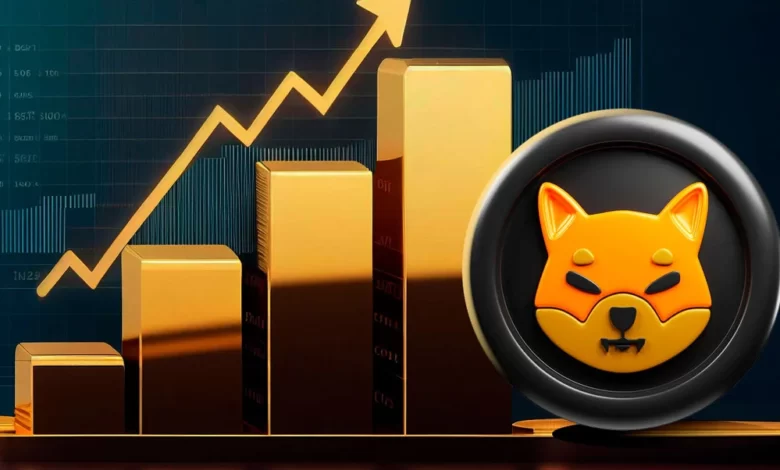 Data from IntoTheBlock has seen a 17.41% increase in addresses, rising to 3,700. It is worth noting that users can now make payments for goods and services using SHIB, opening up significant expansion opportunities.
This metric serves as a measure for the number of users within the Shiba Inu ecosystem who are utilizing the protocol amidst growing adoption. While the increase demonstrates overall positive growth in active Shiba Inu addresses, the rate of new address creation remains relatively slow. This implies that a majority of recorded transactions are being supported by existing SHIB holders.
READ also cathy-wood-suggests-holding-bitcoin-as-a-hedging-tool-against-crises/
This insight is crucial in plotting the recovery of SHIB from its current lowest levels, in addition to low price expectations for this year. With a 35.31% decline in the past year, SHIB's performance has lagged behind its main competitor, PEPE, which has experienced a 1,800% growth since the beginning of the year. Changing this will require concerted efforts from the community, led by existing SHIB holders.
Banking services based on the SHIB feature
Currently priced at $0.000007798, Shiba Inu aims to retest the $0.000008 resistance level, which represents its highest point in the past month. The meme coin can achieve this by focusing on its core competitive advantages.
Additionally, it plays a role as the most practical channel for onboarding new users into the ecosystem. Alongside the development of daily active addresses, the pent-up emotions can also help drive the recovery, as more users may be attracted to the scarcity that this feature will create, exerting a long-term impact on the price.
Disclaimer: The views expressed by our writers are their own and do not represent the views of chinwa.tech. The financial and market information provided on chinwa.tech is intended for informational purposes only. chinwa.tech is not responsible for any financial losses incurred while trading cryptocurrencies. Conduct your own research by consulting financial experts before making any investment decisions. We believe all content to be accurate as of the date of publication, but some mentioned offers may no longer be available.
With sharp losses of up to 5% in early trading hours, Shiba Inu urgently requires intervention for recovery.
READ also cathy-wood-suggests-holding-bitcoin-as-a-hedging-tool-against-crises/