Auto News
Crypto-portrait: Elizabeth Stark, an activist who wants to democratize Bitcoin
After campaigning to defend digital freedoms, Elizabeth Stark embarked on a crazy project that could change the game for Bitcoin.
" We are in the process bitcoinize the world with Lightning ". Here, summarized in a tweet, is the incredible promise of Elizabeth Stark, the head of Lightning Labs. This American company is working hard to democratize the cryptocurrency star, thirteen years after the creation of Bitcoin. After the first beta version released in 2018, the start-up presented a few months ago its new protocol, Taro.The latter should allow the transfer of "stable coins", these cryptocurrencies that mirror classical currencies, a long-awaited innovation.
And lately the news has been pretty good. "It's one of the most compelling technology paths right now", turn on even Michael Saylor, this American boss who became one of the apostles of cryptocurrencies. Here's how to tip Bitcoin on Twitter thanks to Strike, a web-based app Lightning. In El Salvador, which made bitcoin its official currency last September, you can also consume thanks to QR codes of Lightning.
Overcome Bitcoin Weaknesses
Why does Elizabeth Stark's start-up raise so much hope? Because his network, an overlay of Bitcoin, fills in the weaknesses of Satoshi Nakamoto's cryptocurrency. Which explains why this project is so followed by maximalists, those supporters of bitcoin who think that this cryptocurrency has a central role. "Lightning Network must enable more, faster and cheaper payments", crypto expert Renaud Lifchitz summarizes. Those are the three critical points where Bitcoin has proven ineffective.
"This would enable everyday use of this cryptocurrencyadds Adli Takkal-Bataille, president of the Le Cercle du coin association. But this is a very old debate. Some of the maximalists will tell you that it is a panacea. Others that there is Ethereum and its overlays that are already establishing themselves as a standard ». Suffice it to say that Elizabeth Stark, if successful, would become the high priestess of Bitcoin. A feat in this all too masculine universe with too few women.
A brilliant academic
Before arriving there, as the specialized media Coin Telegraph reminds, the head of Lightning Labs, recognizable by her bangs and long black hair, was quite atypical. It is a truly brilliant academic, a pure product of the Ivy League, these universities of excellence in the eastern United States. Where many technology lead makers have opted out of their studies instead. She graduated from International Relations and Harvard Law School. In addition to his teaching activities, he writes in the Harvard magazine devoted to technological and legal issues.
A journey that goes hand in hand with a commitment to a freer Internet. During the 2000s, Elizabeth Stark would really blossom into activism. A young woman becomes a public figure on the subject of digital freedoms. Joins the board of directors of the association Students for Free Culture. And his official biography from that time mentions his collaboration with the Electronic Frontier Foundation. It is the leading American non-governmental organization for the defense of freedoms on the Internet.
Battle against Sopa and Pipa
His dedication it will be embodied through the fight against two reform projects: Sopa, for the Law on Stopping Online Piracy, and Pip, for the Law on Intellectual Property Protection. In order to oppose these texts that are supposed to fight against illegal downloading, Internet users are mobilizing. Many online services voluntarily went on hold in solidarity on January 18, 2012. In a show of force, journalists will judge, elected officials withdrew their support for these controversial reforms.
In order to convince, the young woman does not hesitate to stage herself. In one of her articles, for example, she talks about how a mix posted on her blog ended up on The Wire magazine's list in one of its peaks. "I just posted something on my blog and without any extra effort on my part people all over the world started listening to my mix"emphasizes this electronic music lover.
Elizabeth Stark also participated in the creation of the Open Video Alliance. This association campaigned for royalty-free, open-source videos. Activism that led him, for example, to hold a conference in Berlin against surveillance and the technology lobby. We finally see her next to figures in American hacktivism like Aaron Swartz. This famous defender of digital freedoms, now deceased, worked on RSS technology or co-founded the Reddit forum.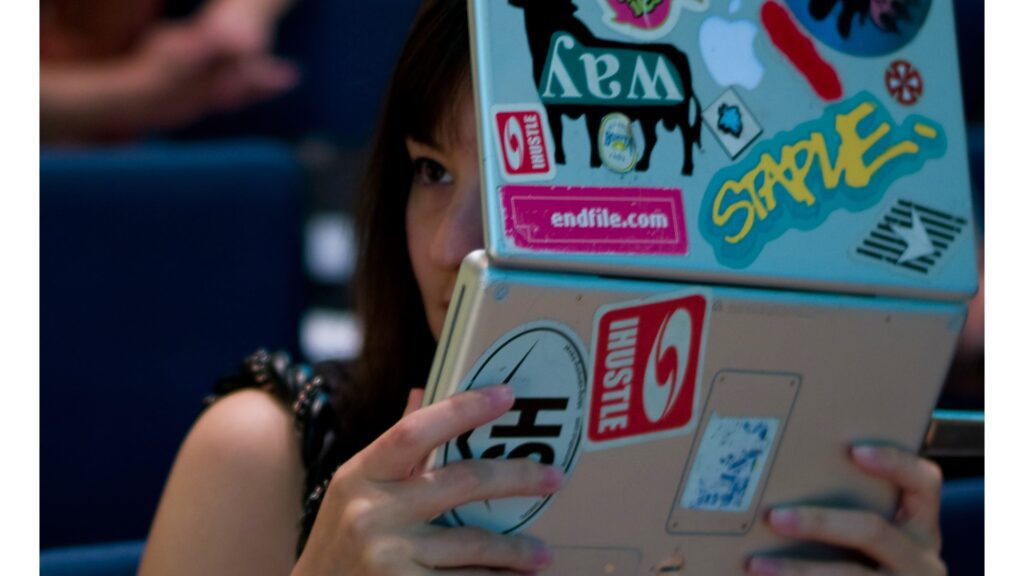 natural pivot
So is it surprising that a digital freedom activist has turned to cryptocurrencies? Well no, because the origins are pretty clear. Admittedly, the crypto community has some sides that lure speculators. But cypherpunks, those activists who advocate for more privacy on the Internet, are considered the conceptual godfathers of Bitcoin.
For Elizabeth Stark, this turn to Bitcoin will take place in several phases. She first joined StarX, the entrepreneurship incubation program at Stanford, this university in the heart of Silicon Valley. The future head of Lightning Labs is then interested in training issues, for example.
But with Elizabeth Stark, activism is never far away. We find her behind this July 2014 column on TechCrunch, calling for New York City to open up to Bitcoin. But then the entrepreneur already had an idea in mind. "Bitcoin protocol has huge potential"she says tweet February 2014
And clean up the metaphor of TCP and HTTP. The first is a data transfer protocol, and the second is a communication protocol developed for the web. She therefore already suggests that Bitcoin should be supplemented with a new layer. Therefore, it will be Lightning Labs, created two years later with Olaoluwa Osuntokun. This computer expert from Nigeria is from Google.
Investors have raised $80 million in funding, and the startup is now backed by a trading app Robin Hood and Jack Dorsey. The founder of Twitter is known for his bitcoin fervor. But don't think that Elizabeth Stark has taken on a big head. "Bitcoins for Billions [de personnes]not for billionaires", hammersdoes she always.