Shiba Inu (SHIB) News
"Experts share their insights on the key factors needed for Bitcoin to reach all-time highs"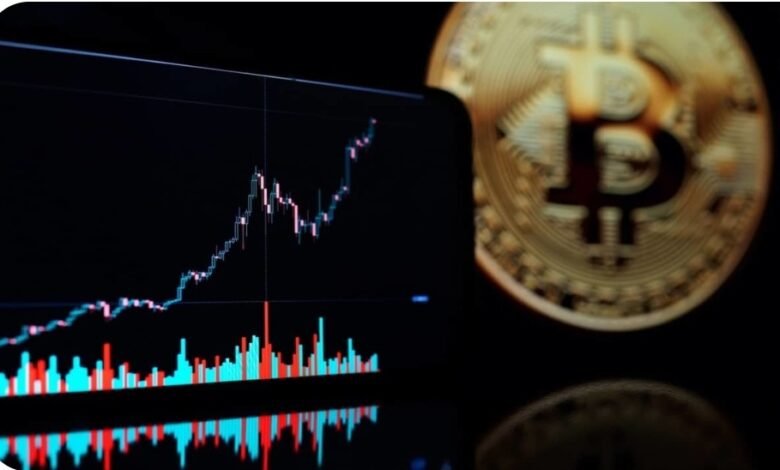 "The impact of rising interest rates on Bitcoin and the expected catalysts for future growth"
The recent rise in the benchmark 10-year US Treasury bond yield has raised concerns within the cryptocurrency market, especially for Bitcoin. Historically, high interest rates have presented challenges for Bitcoin, and the current surge in bonds comes at a time of uncertainty for Bitcoin.
Despite the upward trend in interest rates this year, Bitcoin has managed to maintain its value. However, it has faced difficulties in reaching new highs as investors wait for regulatory clarity in the cryptocurrency space.
The market is eagerly awaiting two important events that could drive Bitcoin's growth: the approval of a Bitcoin exchange-traded fund and the upcoming Bitcoin halving, expected to occur in the second quarter of 2024.
Todaro: "Bitcoin's all-time high comes only after monetary policy easing in the USA"
"The impact of rising bond yields on Bitcoin and the importance of monetary policy for future growth"
The recent increase in bond yields has raised concerns among analysts, including John Todaro, a senior analyst at Needham. Todaro warns that higher bond yields could limit immediate gains for Bitcoin and the broader cryptocurrency market.
According to Todaro, he believes easing monetary policy is crucial for Bitcoin to reach all-time highs. This suggests that a more accommodating approach by central banks could provide the necessary conditions for Bitcoin growth.
While rising bond yields present challenges for Bitcoin, the role of monetary policy is becoming increasingly important in shaping the future course of the cryptocurrency.
Federal Reserve Chairman Jerome Powell recently acknowledged that price pressures have eased but affirmed the central bank's commitment to its 2% inflation target. This stance could further challenge Bitcoin's upward momentum.
Rob Ginsberg, an analyst at Wolfe Research, shares similar thoughts. "It will be really difficult for Bitcoin to gain any upward momentum as interest rates and real rates continue to rise," he said. However, he stated that Bitcoin is trying to hold on above the $25,000 support, which may manifest itself in an upward direction when interest rate pressures decrease.
Despite these problems, some analysts remain optimistic about Bitcoin's durability. Callie Cox, an analyst at eToro, believes Bitcoin may continue to perform well, partly as a result of higher interest rates. Cox noted that Bitcoin recorded a 78% increase in a year when the FED increased interest rates four times.
Cox attributes this growth to a flight from altcoins due to bond yield concerns. "Bitcoin is seen as the safe haven of crypto," he said. Cox attributes this growth to a flight from altcoins due to bond yield concerns. "Bitcoin is seen as the safe haven of crypto," he said. "Cryptocurrencies appear to have many positive catalysts ahead, but bond yields are casting a dark cloud over the sector," Cox added.
The analyst also stated that the flight to BTC is expected to continue for the time being.
*This is not investment advice.