Tourism news
Ferrari assures: its future electric car will retain the spirit of the Thermal
If Ferrari already has electrified models, the Italian manufacturer's first 100% electric car is slated for 2025. The brand is gearing up for this new purpose, seeking to deny what it is
Ferrari is slowly preparing for a small revolution. The Maranello site is known for producing some of the most beautiful combustion engines and most beautiful bodies. The plant will soon handle the production of 100% electric vehicles and the assembly of battery modules.
Ferrari plans to invest around 4.4 billion euros to support the development of electric and rechargeable hybrid models. The first battery-powered model is expected to hit showrooms in 2025 By 2026, Ferrari expects to shift 60% of its sales to electrified, mostly hybrid, models. In 2030, the manufacturer is targeting 40% models with 100% electric engines and 40% hybrids.
"Electric motors will be designed, handcrafted and assembled in Maranello"
Ferrari is careful not to divulge too much information about its future electric model. Without going into technical details, the brand however unveiled the main lines of its strategic plan on Thursday, June 16, 2022 at its "Ferrari Market Day" conference.
We've specifically learned that Ferrari won't be outsourcing the creation of its future electric cars. On the contrary, the symbol indicates: The electric motors will be designed, handcrafted and assembled in Maranello, to guarantee a unique driving experience derived from racing solutions.. "Yet Ferrari specifies that it will use strategic partnerships in some non-essential hardware and software areas, to complement its know-how.
We know that the participation of the Italian manufacturer in Formula 1 already contributed to the creation of its hybrid model. Its future electric models will also benefit from the experience gained with motor racing in various aspects.
Ferrari is committed to honoring the brand's heritage in its future electric models. The manufacturer will be particularly careful about the different aspects of this first model: its engine performance, its weight, the noise produced by the car and the emotion provided by driving…
With this presentation, the Italian manufacturer wanted to reassure investors that electrification will not harm the brand image or the luxury manufacturer's comfortable margins.
An early late electric model
Ferrari follows a schedule of its own. " There is no use in running, you have to leave in time That seems to be the Italian manufacturer's mantra over the years.
Let's not be surprised. Ferrari is launching its first thermal SUV in September 2022, while all other luxury manufacturers have already built their versions for several years. Rumors even speculated that the first electric model would be a Ferrari SUV called the Purosangue. Even if hints given by the brand suggest that the first electric model will be more of a sports car, there may be doubts.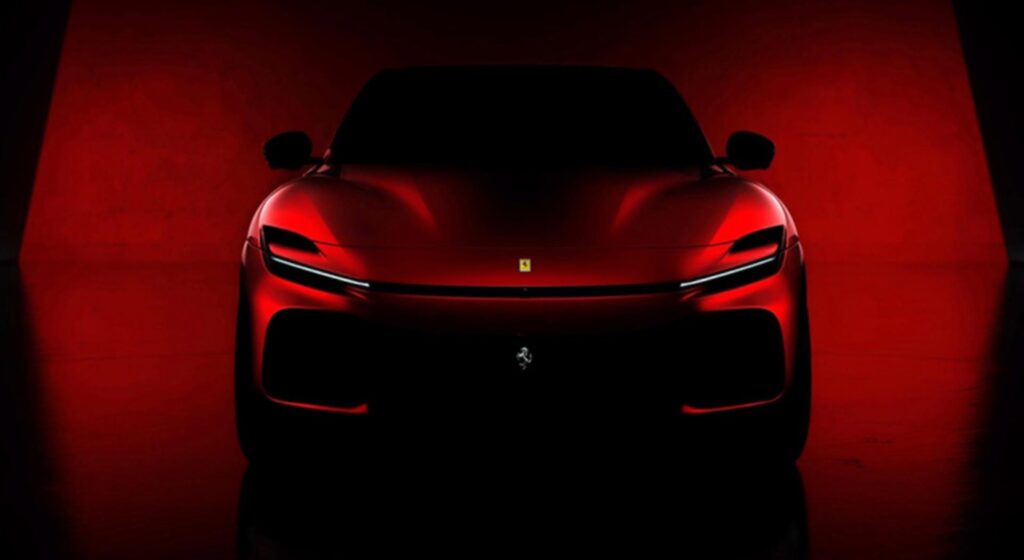 Competition in the luxury and performance segments has intensified. New players in electric mobility have emerged in this niche. Even Tesla wants to disrupt the established norms with its Roadster. Both Ferrari will have to impose its models against other historical players, Porsche took a definite lead with its Taycan, but will also have to face new references: Lotus Evora, Rimac Navera, Pininfarina Battista, Deus Vianne. The challenge promises to be tough.