Bitcoin (BTC) news
"Garden City hosts the arrival of advanced AI-powered mining data center"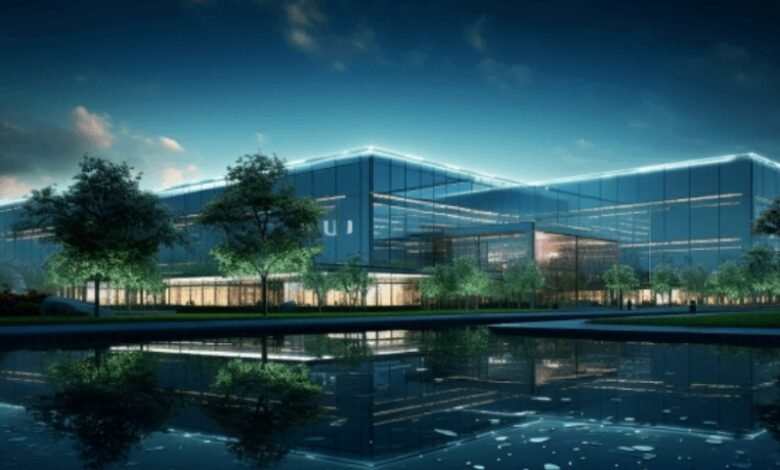 Applied Digital Unveils 200MW Data Center in Garden City, Texas, Expanding Blockchain Hosting in North America
Applied Digital, a leading technology company, announced the launch of its latest state-of-the-art data center in Garden City, Texas. With a capacity of 200 MW, this facility represents the company's third blockchain hosting center in North America, cementing its position as a major player in the industry. Upon full activation, Applied Digital's total hosting capacity will reach 480 MW, enhancing its capabilities in serving the growing demands of the digital economy.
To put this into perspective, one megawatt of energy can light about 16,666 standard household lights. In comparison, the entire Bitcoin network currently consumes about 14.83 gigawatts of power. Applied Digital's ambitious goal is to support a hash rate of 7-8.5 exahashes per second, depending on the miner model, demonstrating their commitment to providing a robust infrastructure for cryptocurrency mining operations.
However, Applied Digital has taken an interesting approach by focusing on hosting services for "other miners" rather than mining for itself. This unique business model has proven successful, generating $22 million in revenue in the most recent quarter alone, ending in May 2023.
Despite its achievements in the cryptocurrency space, Applied Digital is now shifting its focus towards high-performance computing (HPC), a crucial component of the rapidly evolving artificial intelligence sector. HPC has been recognized for its ability to deliver higher profits per unit of energy than Bitcoin mining, making it an attractive avenue for growth. CEO Wes Cummins emphasized the company's commitment to HPC/AI workloads, signaling a strategic move toward leveraging emerging technologies.
While Applied Digital's shift in strategy has received attention, some investors remain cautious. Shares of the company, listed as APLD on the Nasdaq, fell 5.3% on Friday. Only time will tell whether this new trend will attract skeptics and cement Applied Digital's position as a leader in the technology industry.
READ MORE microsofts-latest-partnership-harnessing-the-power-of-ai-in-customer-solutions/