Bitcoin (BTC) news
The Golden Cross for Ethereum on the Horizon: Get Ready for a Rise Above $2400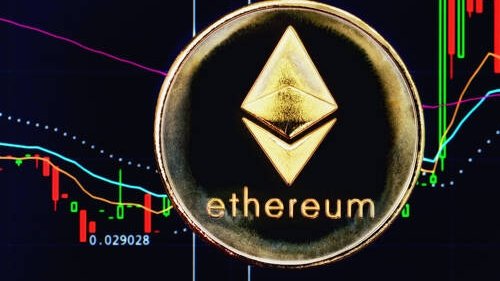 Main Points of the Story:
Ethereum's price remains below the $2000 level, indicating a potential significant uptrend very soon.
Continuous rejection at the same levels has provided significant momentum for cryptocurrencies, potentially paving the way for the second-largest cryptocurrency to reclaim positions above $2400.
Since then, the price has maintained a sharp downward trend, crushing buying pressure that attempted to ascend for some time.
READ MORE "Ethereum (ETH) tokens worth one billion dollars have exited cryptocurrency exchanges in weeks."
Ethereum is facing difficulty in surpassing its highest levels in April 2023, encountering direct rejection at key resistance.
However, the current trend has turned bearish, and as a result, further decline and a breach of immediate support are expected.
It is worth noting that ETH's price, along with some other alternative currencies, is expected to witness a new uptrend. Technical analysis indicates a correction, but there is a high possibility of a significant rise as the famous "Golden Cross" is about to occur.
As depicted in the above chart, it appears that ETH's price will experience a new uptrend as the Golden Cross approaches. The 50-day moving average and the 200-day moving average are set to intersect in an upward direction, potentially having a significant impact on ETH's price, albeit in the short term. The price is expected to retest levels above $2100, after which the bullish speculators are expected to weaken. Decreased volume and a price drop below $2000 confirm the bearish assertions.
Furthermore, the Relative Strength Index is also bearish, indicating that the price remains under bearish influence. Therefore, the Golden Cross could lift the price higher, but from a longer-term perspective, the trend remains leaning southward. Some believe that Ethereum's price may face a collapse similar to March 2020, while others assume it may drop below $1000 as well. At the same time, in the short term, ETH seems confident in rising above $2000 and setting new record levels for 2023.
Disclaimer: The information provided is not financial advice. Chinwa.tech does not take any responsibility for investments made based on the information provided in this article. We recommend consulting a qualified specialist or financial advisor before making any investment decisions.