Trend
A stablecoin with strong support on Binance: find out what it is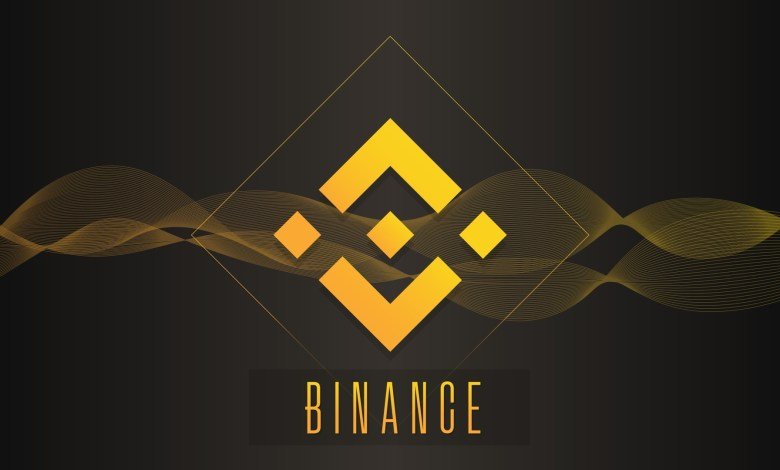 Simple Earn is launching a promotional offer for the FDUSD stablecoin on flexible products. Subscribing to Simple Earn Elastic products during the promotional period will grant participants a progressive APR bonus of 6%, in addition to real-time annual interest rate rewards. The promotional period starts from September 2, 2023, at 00:00 UTC and ends on September 15, 2023, at 23:59 UTC.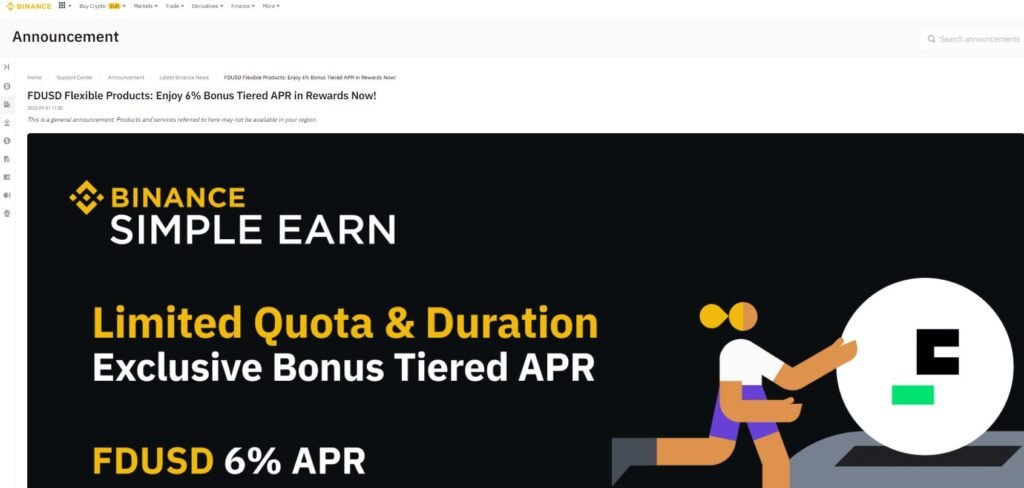 Binance has specified that participation is based on a first-come, first-served basis, subject to the following terms:
Interest Rewards:

Progressive Annual Interest Rate Bonus: Distributed to users' Instant Spot Wallets on a daily basis.
•

Real-time Annual Percentage Rate (APR): Directly accumulated and compounded in users' wallets every minute.
•

Binance explains the promotion
The progressive annual interest rate bonus is offered as an additional reward in addition to the real-time annual interest rate when subscribing. The accumulation of progressive annual interest rate bonuses begins the day after at 00:00 UTC, while the distribution of bonuses starts the next day after eligibility begins, between 00:00 UTC and 08:00 UTC, in users' Instant Spot Wallets.

During the promotional period, users can earn both real-time Annual Percentage Rate (APR) rewards and additional annual interest rate bonuses on flexible products. Once the promotional period ends, users are eligible for real-time annual interest rate bonuses only.

It's worth noting that the progressive annual interest rate bonuses are calculated based on the shared amounts and are subject to tier limits for each currency (e.g., 0 – 1000 FDUSD for each user of FDUSD flexible products).
Users can view their flexible product assets by navigating to Wallets > Earn > Simple Earn > Elastic.

In a related context, users can enable the "Auto Subscription" feature before subscribing to flexible products, which automatically subscribes them to the corresponding flexible products using the same currency from their Instant Spot Wallet.

The redemption of flexible product subscriptions is immediate, and Binance reserves the right to exclude any participants at its discretion if they engage in fraudulent activities or do not comply with the applicable terms and conditions. Additionally, Binance retains the right to cancel or modify the promotion or promotion rules according to its discretion.