Bitcoin (BTC) news
Bitcoin (BTC) and Cryptocurrencies to Keep Surging: Upward Projections by Chinwa.tech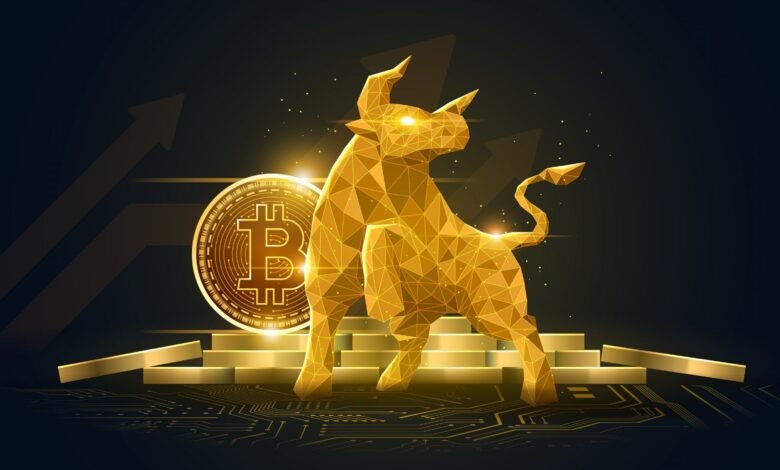 Bitcoin Receives Bullish Prediction from Influential Figure
Amid a whirlwind of speculation and forecasts, influencers and market analysts are offering diverse perspectives on the future of digital assets. One prominent projection comes from Arthur Hayes, a notable figure in the cryptocurrency space, who points to the continued upward trend for Bitcoin.
Hayes suggests a significant influx of liquidity, amounting to nearly $200 billion since the beginning of November, as evidenced by the decline in reverse repurchase agreement (RRP) balances, while the general account at the Federal Reserve (TGA) remains steady. His analysis indicates that this liquidity flow constitutes a tailwind for risky assets such as Bitcoin and cryptocurrencies, which, according to him, "will continue to soar."
The RRP is utilized by the Federal Reserve to control short-term interest rates and manage banking reserves. A decrease in RRP balances signals increased liquidity in the financial system, as funds exit these reverse repurchase agreements. On the other hand, TGA represents the U.S. Treasury's account at the Federal Reserve, where it holds its cash balance. The steady TGA balance amidst a proposed decline in the retail repurchase program (RRP) suggests a deliberate effort to maintain liquidity.
READ MORE Bitcoin (BTC) Price Surges Above $37,000 Suddenly Despite SEC Delay on ETF Decision
Hayes' bullish stance hinges on the belief that this liquidity will find its way into high-yield assets, with cryptocurrencies being the primary beneficiaries. In a low-interest-rate environment, the pursuit of yield drives investors to take on more risk, likely favoring volatile yet high-growth assets like Bitcoin.
If liquidity conditions remain favorable, it is reasonable to expect an extended period of growth in the cryptocurrency market. However, critics may argue that attributing the potential rise of cryptocurrencies solely to increased liquidity could overlook underlying industry risks.
Disclaimer: The information provided is not financial advice. Chinwa.tech does not take any responsibility for investments made based on the information provided in this article. We recommend consulting a qualified specialist or financial advisor before making any investment decisions.
#bitcoin #news