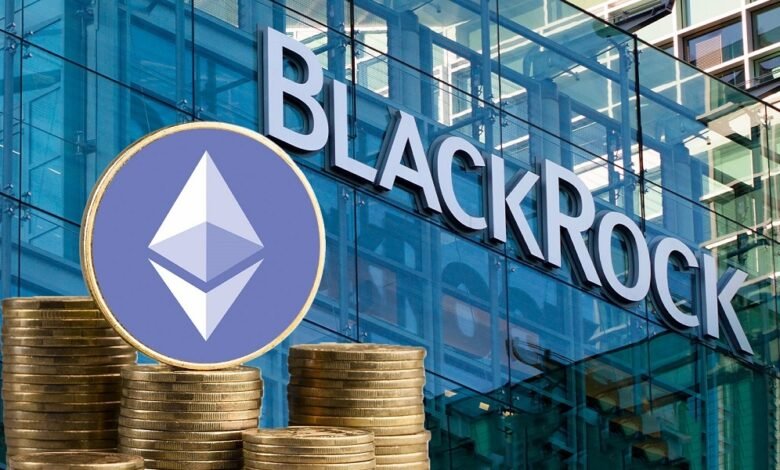 The giant company BlackRock has filed for an Ethereum ETF directly with the Securities and Exchange Commission (SEC). Crypto blogger and journalist Colin Wu tweeted that the asset management firm, which oversees trillions of dollars in assets, has submitted a request to the U.S. regulatory body, SEC, to launch an Ethereum exchange-traded fund (ETF).
The company filed an S-1 on November 15. Just a week prior, BlackRock submitted the same request to the SEC through the Nasdaq exchange. At the time, the second-largest cryptocurrency, ETH, responded by rising above the $2100 mark.
Now, following the news of BlackRock's direct filing with the SEC, the price has also started to grow, leading to the appearance of a large green candle on every hour chart. At the time of writing, Ethereum is trading at $2079.
READ MORE "Ethereum Whales Making Unusual Moves: What's Happening?"
Earlier this year, BlackRock also filed with the SEC to launch a Bitcoin Spot ETF. The regulatory body is currently reviewing approximately twelve immediate Bitcoin ETF applications and has delayed decisions on three so far (BlackRock is not among them). However, many experts believe that by early January 2024, the regulatory body will approve these Bitcoin funds.
Despite the news of some Bitcoin ETFs being delayed, the price of the world's largest cryptocurrency, Bitcoin, rose to its highest level at $37,774 on the Bitstamp exchange on Wednesday.
Disclaimer: The information provided is not financial advice. Chinwa.tech does not take any responsibility for investments made based on the information provided in this article. We recommend consulting a qualified specialist or financial advisor before making any investment decisions.