Bitcoin (BTC) news
Scammers Create Fake Website 'Blockworks' to Drain Cryptocurrency Wallets
Scammers have cloned two cryptocurrency news websites, Blockworks and Etherscan, to deceive unsuspecting readers and trick them into linking their wallets to a cryptocurrency wallet drainer.
The fake Blockworks website presented an urgent fake news report about supposed "approval exploits" worth millions of dollars on the decentralized exchange Uniswap, and encouraged users to visit the fake Etherscan website to cancel their approvals.
Furthermore, a fake news article about Uniswap was published on Reddit through several popular cryptocurrency-related accounts, which appear to have been compromised.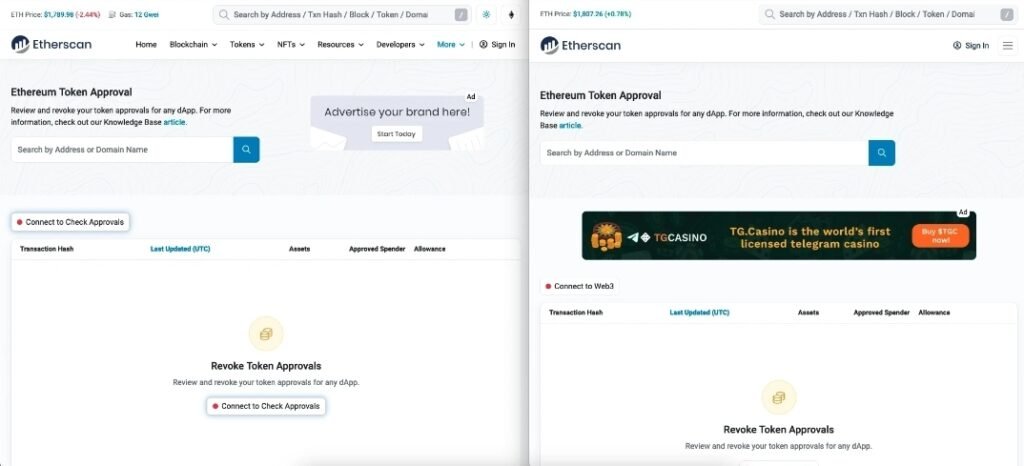 The fake Etherscan website displayed a supposed token and smart contract verifier, but in reality, it contained a cryptocurrency wallet drainer.
Blockchain security company Beosin reviewed the drainer's smart contract and informed CoinTelegraph that the attacker aims to drain wallets of at least 0.1 Ethereum (ETH), equivalent to $180. However, the drainer was set up incorrectly, as "no phishing transaction is required upon wallet delivery."
Domain age checks reveal that the fake Etherscan website, approvalscan.io, was registered on October 25, while the fake Blockworks website, blockworks.media, was registered one day later.
In a post on the "X" platform (Twitter) on October 25, web fraud fighting platform Scam Sniffer revealed that scammers had deployed a cryptocurrency wallet drainer on a website that cloned the cryptocurrency news provider Decrypt.
It is worth noting that the fake Blockworks and Decrypt websites are operated by different scammers, according to the Scam Sniffer platform for CoinTelegraph.
Related articles: Tim Draper warns of cryptocurrency fraud targeting cryptocurrency holders by exploiting his AI-generated voice.
READ MORE chinese-company-bitmain-unveils-new-bitcoin-mining-device-the-t21/