Bitcoin (BTC) news
The Bitcoin whale triggers a massive sell-off, unloading 411 WBTC valued at $15.2 million.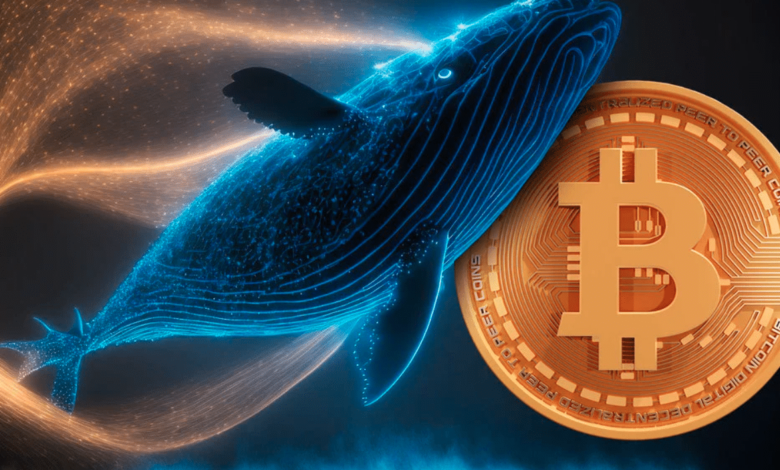 It is reported that a whale has sold a large quantity of Bitcoin, converting it into Wrapped Bitcoin (WBTC). Data from Lookonchain reveals that this anonymous investor has bridged Bitcoin (BTC) with Ethereum. The whale sold a total of 411 WBTC, valued at approximately $15.2 million, at an average price of $37,023 per Bitcoin. Currently, the whale's wallet still holds 155 WBTC, worth around $5.74 million.
Bulls and Bears
The cryptocurrency market, which is often characterized by its volatility, sees a tug-of-war between the bulls and the bears. IntoTheBlock indicates 111 bullish addresses, those that buy over 1% of the trading volume in the last 24 hours. On the other hand, there are 114 bearish addresses, characterized by selling over 1% of the daily trading volume.
The market also notes a significant number of large transactions, defined as those with a value over $100,000. In the past 24 hours, there have been nearly 12,430 large transactions, with the highest level in 7 days reaching 22,570 transactions on November 9th.
There were 589,590 Bitcoins traded in the last day, with the highest level in 7 days at 1.06 million Bitcoins. The total volume of these large transactions, when converted to US dollars, reached approximately $21.81 billion in the last 24 hours, peaking at 7-day high of $39.02 billion.
As of now, Bitcoin is trading at $37,029.96, representing a slight increase of 0.3%, according to the most recent data.
Bitcoin's Market Cap is approximately $723.6 billion, with a 24-hour trading volume of around $12 billion.
Regarding the Securities and Exchange Commission's (SEC) approval of Bitcoin exchange-traded funds (ETFs) remains a key catalyst for the top cryptocurrencies. With the crucial deadline approaching on November 17th, the financial community expects the SEC to approve several Bitcoin ETFs simultaneously.
Disclaimer: The information provided is not financial advice. Chinwa.tech does not take any responsibility for investments made based on the information provided in this article. We recommend consulting a qualified specialist or financial advisor before making any investment decisions.
READ also bitcoin-demand-could-grow-up-to-10-times-in-12-months-michael-saylor/