Technical Analysis
"Is using AI-powered cryptocurrency trading robots profitable and safe?"
"AI-powered cryptocurrency trading robots allow investors to automate trading operations instead of executing them manually. They also enable users to monitor the market around the clock, seven days a week, and execute necessary trading operations at the right time, considering the volatility of the cryptocurrency market.

In the article, the author Jordan Major emphasizes that AI-powered cryptocurrency trading robots allow users to automate this process based on user instructions and their strategy or by providing a pre-created template that can be customized according to the risk tolerance. These robots differ from crypto trading advisors that use advanced algorithms to provide advice on the best times to buy and sell, as well as individual assets for investment.
How do AI-powered cryptocurrency trading robots work?
The author explains that the best AI-powered cryptocurrency trading robots come in various shapes and sizes, and they operate in several ways. Some are more suitable for beginners, such as those that work by copying the strategies of other profitable users. Others are suitable for advanced and professional traders. Some use pre-designed strategies that users can modify and choose based on their risk tolerance and preferences, offering short-term and long-term strategies with varying returns."
The author mentioned that other AI-based cryptocurrency trading platforms allow advanced traders to use their knowledge and strategies to build fully customizable cryptocurrency trading robots from scratch. This enables them to work around the clock, seven days a week.

Platforms like "Dash 2 Trade" and "Learn 2 Trade" provide their users with custom and detailed signals that specify buying and selling opportunities in the market. They offer precise details about the timing of trades and the level of risk involved. Some platforms also allow users to integrate signals from other platforms like "TradingView" and automatically execute these strategies.

The way users access cryptocurrency trading platforms varies, as many offer subscription tiers with different levels of features, while others are entirely free but charge a percentage fee for each trade.
The author, Tom Shin, emphasized that AI-powered cryptocurrency trading robots cannot be entirely relied upon, as they do not guarantee definite profits.

Are AI-powered cryptocurrency trading robots safe?
Tom Shin pointed out that while AI-powered cryptocurrency trading robots can be highly profitable, there are inherent risks, as with any cryptocurrency or asset trading. There is no guarantee of profitability, and even the best and most experienced traders make bad trades. Therefore, those using AI-powered cryptocurrency trading robots should continuously monitor performance and avoid over-investing.
The author stressed that investors and traders should ignore any social media posts promoting cryptocurrency trading robots that guarantee profits because the market does not work that way. Beginners would be better off sticking to copy trading features or pre-built strategies rather than attempting to build and develop their own scripts before fully configuring them, as errors in the script can lead to losses.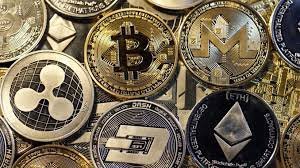 "How to Choose the Best AI-Powered Cryptocurrency Trading Robots?

The author pointed out that selecting the best AI-powered trading robot depends on the user. Each has its advantages that appeal to different traders, along with its drawbacks. There is a wide and diverse range of tools available, starting from pre-built trading strategies that beginners can use with limited inputs, all the way to platforms that allow fully customizable robots to be built from scratch.

The author cautioned that some platforms offer only limited features, while others provide vast amounts of analytical data and metrics to help traders maximize their knowledge and profits.
The author concluded that AI-powered cryptocurrency trading robots are highly useful and often profitable tools for investors to maximize their cryptocurrency trading. However, these robots can make mistakes, so potential users should exercise caution to find the core system that suits their needs."