Bitcoin (BTC) news
"Ethereum (ETH) tokens worth one billion dollars have exited cryptocurrency exchanges in weeks."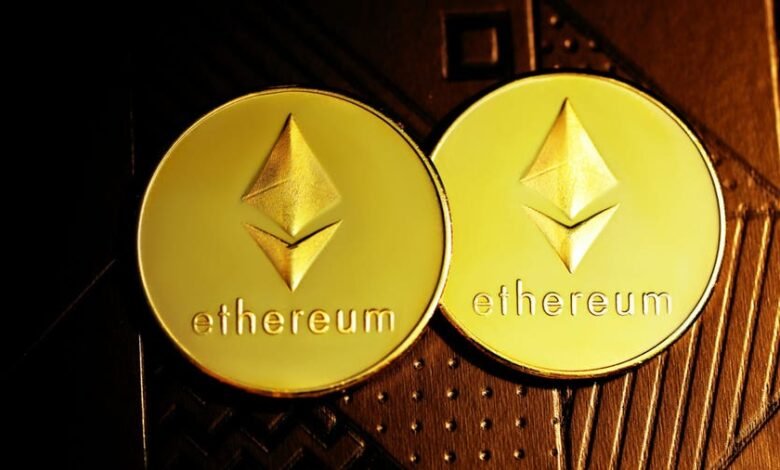 Ethereum, the second-largest cryptocurrency by market capitalization, has experienced significant outflows from exchanges in recent weeks. More than one billion dollars' worth of ETH has been withdrawn from cryptocurrency exchanges during this period.
Exchange outflows often indicate that investors are transferring funds from centralized exchanges to private wallets. There were outflows totaling $320 million this week, and over a billion dollars in the past three weeks.
One prominent argument for the increase in exchange outflows is that long-term investors are removing assets to hold for an extended period, signaling a vote of confidence in the long-term prospects of the cryptocurrency.
ETH dropped by 1.39% over the past 24 hours to $1938 at the time of writing this report. According to IntoTheBlock, Ethereum fees have surged alongside market volatility and decentralized finance volumes.
Fidelity, the giant asset management company, has entered immediate competition for Ethereum exchange-traded funds (ETFs) by filing a 19b-4 application with CBOE.
READ MORE Postponement of Ethereum Instant ETF Proposal by the Securities and Exchange Commission
Fidelity will be the seventh entity to file for an exchange-traded investment fund in Ethereum, according to Securitize. As per the filing on Friday, Fidelity is looking to launch an exchange-traded fund holding Ethereum's ETH, joining BlackRock in the race to embrace cryptocurrencies.
The Fidelity Ethereum Fund will be listed on the Cboe Global Markets exchange, but the Securities and Exchange Commission must decide whether to allow the fund. In the latest development, the Securities and Exchange Commission has delayed a decision this week on whether to approve the Hashdex Nasdaq Ethereum ETF, which seeks to hold immediate and future Ethereum contracts.
The Securities and Exchange Commission stated that it needs additional time to work and will make a decision by January 1, 2024.
Disclaimer: The information provided is not financial advice. Chinwa.tech does not take any responsibility for investments made based on the information provided in this article. We recommend consulting a qualified specialist or financial advisor before making any investment decisions.
#Ethereum#news