Bitcoin (BTC) news
Integrating digital financial assets with cryptocurrencies: a new step towards financial transformation in Russia.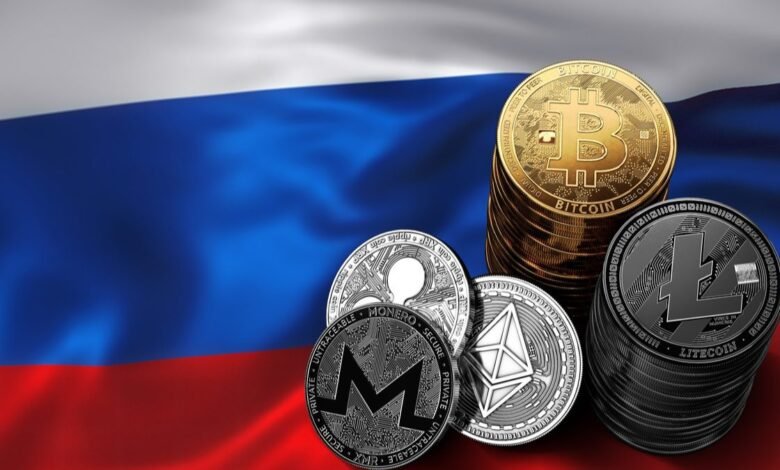 As global adoption of cryptocurrencies and digital assets increases, the Russian Ministry of Finance has cautiously announced exploring the transformative potential of integrating traditional digital financial assets (DFAs) with the dynamic cryptocurrency market.
Speaking at a recent fintech conference hosted by Vedomosti, Ivan Chepiskov, Director of Financial Policy at the Ministry of Finance, highlighted the developments taking place in the traditional digital financial assets (DFA) sector in Russia, saying:
"We cannot say that the digital financial assets (DFA) market has attracted the volume of investment that we expected. However, we believe that the integration of cryptocurrencies into this DFA sector will bring us more investments that we can later harness to support our economy."
While the Russian Ministry of Finance has previously adopted a cautious approach when dealing with cryptocurrencies, often highlighting their volatile and high-risk nature, its growing influence in the global financial arena is impossible to ignore.
Thus, Chepiskov made a comparison between the two types of assets, which confirms the ministry's lack of support for the use of cryptocurrencies, and emphasized that under Russian regulatory frameworks, DFAs can be considered a stable alternative to cryptocurrencies with unpredictable movements, as reported by the Russian news agency. TASS on October 18.
Russia and Centralized Digital Currencies (CBDC):
Russia's official digital currency (CBDC) initiative was first launched in 2020, and as of August 1, 2023, it has officially become the third form of national currency, overseen by the Central Bank.
In early August, Roman Latypov, Deputy Head of the Ministry of Transport and Infrastructure Development, announced the readiness of the Moscow Metro to participate in the pilot program developed by the regulatory authorities for the digital ruble. The program aims to test the effectiveness of new digital assets by exploring a selection of use cases within specific scenarios.
According to a report published on the official website of the Central Bank of Russia, nearly 600 citizens and 30 retail outlets also participated in the pilot program.
On August 11, the Russian Central Bank announced its intention to strengthen the procedures for calculating the short-term liquidity index and consider the digital ruble as a highly liquid asset.
In mid-September, the Duma Committee expressed initial support for the plan to integrate the next digital ruble into the tax system, following successful trial transfers conducted by banks in late August.
If all goes according to plan, the digital ruble is expected to become available to the general public by early 2025.
READ MORE imf-director-general-calls-for-financial-inclusion-through-digitalization/
READ MORE bitcoin-miner-in-indonesia-accused-of-stealing-electricity/