Bitcoin (BTC) news
Abu Dhabi Global Market (ADGM) introduces industry-leading regulations for WEB3 organizations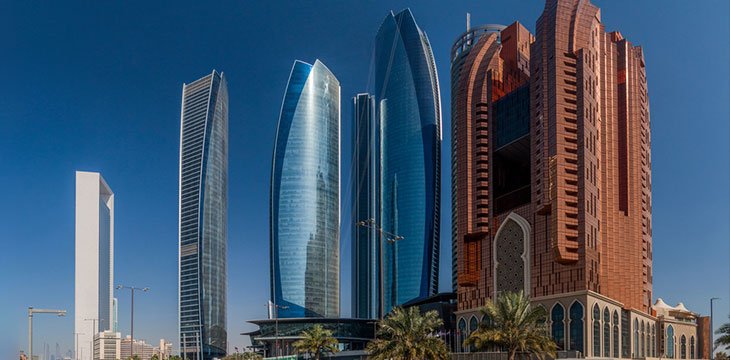 Regulations
In order to enhance transparency, the DLT Foundation must disclose the names of its key figures, although this information will not be made public. The regulations also state that the name of the organization must end with "DLT Foundation". For effective management, it is necessary to have a board consisting of two to sixteen members.
However, it should be noted that the DLT Foundation is not allowed to engage in activities that require licensing from the Abu Dhabi Global Market's Financial Services Regulatory Authority. Additionally, token holders associated with the organization will be treated as beneficiaries.
Key Dates and Fees
These groundbreaking regulations were officially dated as of October 2nd, and made available to the public on November 2nd. Organizations interested in registering under these regulations will be required to pay an initial application fee totaling $50,000.
Strategic Vision of the Abu Dhabi Global Market
Ahmed Jassim Al Zaabi, Chairman of the Abu Dhabi Global Market, emphasized the strategic importance of these regulations, stating, "By transforming the blockchain and Web3 landscape, we are moving towards a future characterized by global standards, transparency, and efficiency."
Established in 2015, the Abu Dhabi Global Market operates under English law and is gradually developing its regulatory framework for digital assets and blockchain technologies. The introduction of these regulations aligns with the Abu Dhabi Global Market's ongoing strategy to strengthen its position in the blockchain and digital asset sector.
In line with the Abu Dhabi Global Market's commitment to promoting Web3 growth, Hub71, a resident hub in the Abu Dhabi Global Market, earlier this year announced the Hub71+ Digital Assets project, backed by a significant investment of $2 billion. The initiative aims to encourage the development of Web3 technologies within the Abu Dhabi Global Market's ecosystem, with participation from financial institutions such as First Abu Dhabi Bank.
Abu Dhabi and the Abu Dhabi Global Market have become home to an increasing number of cryptocurrency service providers and institutions. With these new regulations, the Abu Dhabi Global Market solidifies its position as a global center for blockchain technology and digital assets.
Disclaimer: The information provided is not financial advice. Chinwa.tech bears no responsibility for any investments made based on the information provided on this page. We recommend consulting a qualified specialist before making any investment decisions.
READ MORE solanas-impressive-80-gains-firedancer-testnet-ignites-boom/