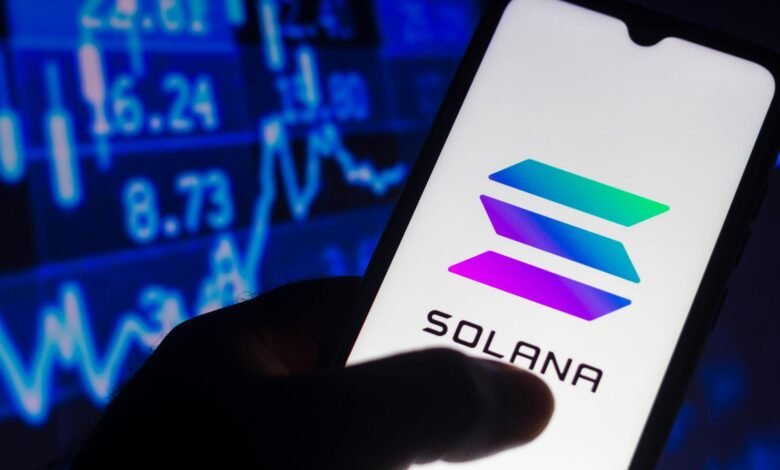 The Firedancer test network is working to increase Solana's gains by 80% in one month.

SOL outperforms Ethereum with gains of 11% during the same period.
Solana's path to recovery is still down 84% from its all-time high.
The official announcement of the Firedancer test network launch came at Solana's Breakpoint conference, where Dan Albert, CEO of the Solana Foundation, unveiled this achievement. This significant milestone has been in the works for a long time, as development on Firedancer began in August of the previous year.
Firedancer enhances Solana's performance and stability.

Firedancer is expected to usher in a new era of improved performance for Solana, with its mainnet scheduled for the first half of 2024. The community and investors eagerly anticipate the tangible benefits that Firedancer will bring, promising to eliminate or significantly reduce the network disruptions that Solana has previously experienced.

Recent gains in SOL price have reignited discussions about Solana's ability to challenge Ethereum's dominance in the blockchain space. In comparison, Ethereum (ETH) has only seen modest gains, with less than an 11% increase in the past month. This performance difference has renewed enthusiasm among SOL investors and the wider cryptocurrency community.

CoinShares, a leading digital asset management company, reported significant inflows into investment products linked to SOL in recent weeks. This indicates the growing interest in Solana and its long-term potential. The launch of the Firedancer test network has further bolstered confidence in SOL's future prospects, seen as a pivotal step towards network maturity and scalability enhancement.

It is important to note that despite the recent gains and renewed optimism, SOL is still approximately 84% lower than its all-time high reached on November 6, 2021, when it neared $260. The cryptocurrency market has experienced significant volatility, and Solana is no exception to these fluctuations. While the recent gains are encouraging, they are seen as a step towards recovery rather than a return to its previous all-time highs.

During the rally, concerns arise about selling pressure in the market. Recently, nearly $56 million worth of SOL linked to FTX was withdrawn and transferred to an unknown wallet. Additionally, an additional $32 million worth of SOL linked to FTX and Alameda Research was transferred to a suspected liquidation wallet, possibly including Galaxy Digital.

The impact of these transfers on Solana prices and market dynamics is yet to be seen, but they have raised questions about potential liquidity in the market and whether these significant movements could affect the trajectory of Solana prices in the near future.

Any investments made based on the information provided on this page are done so at your own risk. We recommend consulting a qualified specialist before making any investment decisions.
(Note: This is a generated response and should not be considered professional financial advice. Always consult with a qualified specialist before making investment decisions.)
READ MORE bitcoin-dubbed-exponential-gold-by-fidelity-expert/