Bitcoin (BTC) news
"Legal Experts Offer Insights as RIPPLE Faces Crucial Settlement Talks with the Securities and Exchange Commission"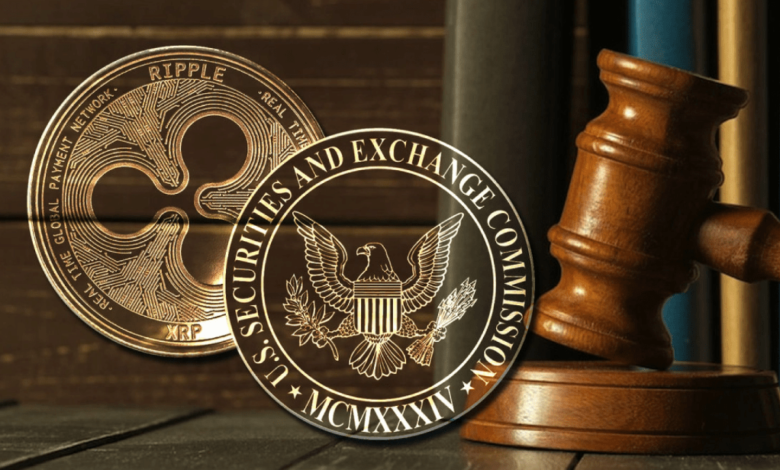 Ripple Scores Major Legal Win Against SEC, Judge Rules XRP Individual Sales Not Securities
Ripple has achieved a significant legal victory against the Securities and Exchange Commission (SEC), as Judge Analisa Torres ruled that XRP sales to individual customers do not qualify as securities. The company is now negotiating penalties for securities sales, which are considered institutional investor transactions, with the SEC aiming to impose a penalty of $770 million.
A critical 90-day discovery period has been set to determine the appropriate penalty, focusing on transactions from the pre-litigation era. In a recent legal development, Judge Analisa Torres ruled that XRP sales to individual customers do not constitute securities transactions. This decision marks a pivotal moment in Ripple's legal battle that has spanned several years, with the company incurring over $100 million in legal costs.
The focus now shifts to settlement negotiations, as Ripple engages in discussions with the SEC regarding financial penalties for sales deemed securities transactions to institutional investors. While Ripple seeks a significant reduction in penalties, the SEC targets the full amount of $770 million from institutional sales.
The agreed-upon 90-day discovery period to determine the appropriate remedy limits the scope to the pre-litigation era, involving the exchange of crucial data to ascertain the penalty amount. The outcome of these settlement negotiations is crucial as it will determine the financial implications for Ripple.
Legal experts have played a role in this complex scenario. Prominent legal expert Jeremy Hogan emphasizes that the penalty calculation should take into account the net profits from sales, not the total amount. Another legal specialist, John E. Deaton, believes that a settlement of $20 million or less would represent a near-complete victory for Ripple.
This case has garnered significant attention due to its impact on the cryptocurrency industry. Initially, the SEC alleged that Ripple's XRP sales constituted unregistered securities transactions. Ripple's defense challenged this claim, ultimately leading to the recent ruling in its favor for retail sales.
The long-term effects of the case decision will impact the regulatory landscape of digital currencies, shedding light on the ongoing debate regarding the classification of cryptocurrencies as securities. The final decision on the settlement will serve as a crucial moment for Ripple and the broader cryptocurrency community, shaping future regulatory actions in this sector.
Disclaimer: The information provided is not financial advice. Chinwa.tech does not take any responsibility for investments made based on the information provided in this article. We recommend consulting a qualified specialist or financial advisor before making any investment decisions.
READ also india-intensifies-cyber-police-training-to-tackle-cryptocurrency-crimes/