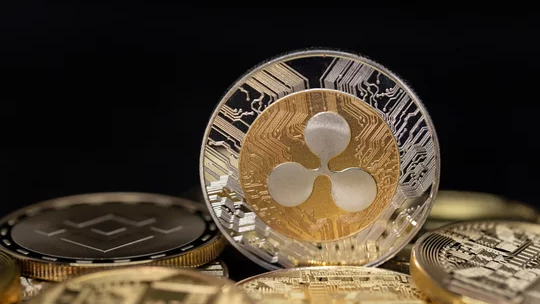 In recent times, rumors have circulated on social media regarding the future price of Ripple's XRP coin and unusual statements made by one of the founders of Ripple Labs, Arthur Britto. These statements suggest a potential rise in price to $10,000. However, is there any basis to these rumors? In this article, we will analyze these statements and explore whether Britto's predictions are based on realistic foundations.
Britto, one of the founders of Ripple Labs, sparked controversy when he announced that the price of XRP could reach $10,000. This statement quickly spread across social media, but it seems that these claims are not supported by reliable sources. They remain undocumented and cannot be found anywhere online.
Unlike other well-known Ripple Labs founders such as Chris Larsen and Brad Garlinghouse, Arthur Britto operates behind the scenes and does not regularly publish on social media.
In an interview with Bloomberg News, CEO Brad Garlinghouse alluded to XRP becoming a potential alternative to Bitcoin if his company successfully solves a massive financial problem using XRP, especially on a large scale exceeding trillions of dollars. While not impossible, achieving a price of $10,000 for XRP seems unrealistic.
The likelihood of XRP reaching $10,000 appears remote and is not based on strong foundations. One of the oldest examples of these expectations dates back to a video from 2019, claiming that Britto predicted this price in 2017. In the video, a YouTuber pointed out the need to increase liquidity in XRP to raise its price, but this belief appears to be based on flawed analysis.
On the other hand, there are cryptocurrency analysts who believe this target is not necessarily impossible. Some argue that if Ripple Labs manages to gain a larger share of the global payment market, similar to traditional payment giants like Western Union and SWIFT, the price of XRP could surpass $10,000. This market is estimated to be worth quadrillions of dollars (1 quadrillion = 1,000 trillion).
Nevertheless, we must remain cautious and realistic about these predictions. Some analysts doubt the possibility of achieving this goal without significant restructuring in the financial and economic system. According to Zach Reicter, the only way to reach the $10,000 level may involve currency resets and restructuring debt.
In summary, expectations of XRP's digital currency reaching $10,000 remain controversial and provocative. Investors and cryptocurrency traders should exercise caution and rely on thorough analysis and reliable sources before making any investment decisions. Ultimately, the financial world and cryptocurrencies possess volatile and unpredictable natures and should be approached with caution and awareness.
Disclaimer: The information provided is not financial advice. Chinwa.tech does not take any responsibility for investments made based on the information provided in this article. We recommend consulting a qualified specialist or financial advisor before making any investment decisions.
READ also announcement-sparks-diverse-reactions-from-the-xrp-community/