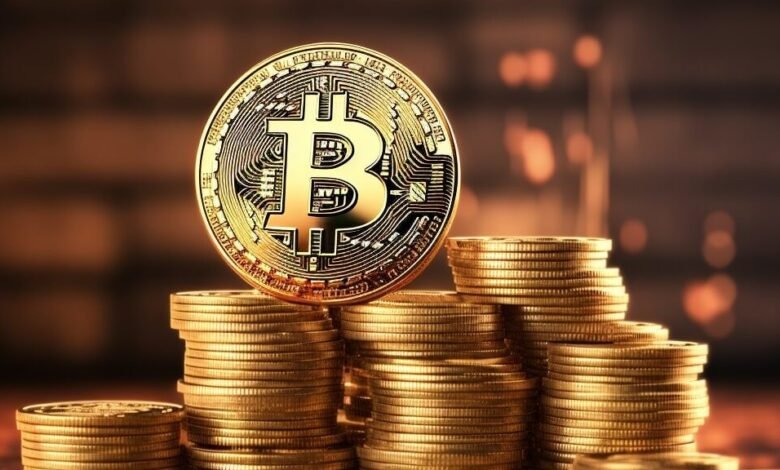 MicroStrategy Records Over $1 Billion in Profits as Bitcoin Surges
MicroStrategy, the enterprise software giant, has reported profits exceeding $1 billion due to the surge in the value of Bitcoin, surpassing $37,000, its highest value since May 2022.
The company currently holds 158,400 bitcoins, acquired at an average price of $29,586, and is now benefiting from a 23% increase per coin. Michael Saylor, the CEO of MicroStrategy, continues to defend Bitcoin and expresses confidence in the cryptocurrency as a long-term investment, expecting further price increases.
MicroStrategy's financial success through Bitcoin profits, according to Trac Saylor, has been remarkable. With Bitcoin reaching its annual peak of $37,000, the strategic gamble taken by MicroStrategy has resulted in unexpected and impressive gains. The cryptocurrency's increase, nearing $38,000, its highest value since May 2022, bodes well for MicroStrategy's bullish position in the digital currency market.
Bitcoin's Resurgence and MicroStrategy's Gains
The notable recovery of digital assets has exceeded 100% since last year. This surge is primarily attributed to market optimism concerning the potential approval of a Bitcoin exchange-traded fund (ETF). The strong accumulation of MicroStrategy's Bitcoin holdings, totaling 158,400 BTC with an average price of $29,586 per coin as of September 30, has proven to be profitable. Led by Bitcoin advocate Michael Saylor, the company enjoys a 23% gain on each Bitcoin, with the current trading price at $36,352 at the time of writing.
MicroStrategy's strategic focus on Bitcoin has not only yielded substantial cryptocurrency holdings but also bolstered its stock performance. The company's stock has surged by nearly 160% this year, indicating the strong financial strategy adopted by the company. Saylor, MicroStrategy's CEO, advocates for Bitcoin as a revolutionary cash network, highlighting its scarcity and decentralization as key factors in its long-term value.
Bitcoin's Rise: A Boon to MicroStrategy's Strategy
The recent acquisition of an additional 155 bitcoins, costing $5.3 million, has further increased MicroStrategy's Bitcoin reserves to 158,400. This demonstrates the company's steadfast commitment to the cryptocurrency. Under Saylor's leadership, the software company remains unwavering in its belief in the potential of Bitcoin. With the price of Bitcoin projected to halve in April 2024, and potential ETF approvals on the horizon, MicroStrategy's investment could witness further growth in both value and volume.
The alignment between Saylor's vision and the evolving dynamics of the market has placed MicroStrategy at the forefront of the digital financial revolution. The company's substantial Bitcoin holdings, now celebrated for their investment acumen, highlight the strategic shift that has proven lucrative and insightful.
Disclaimer: The information provided is not financial advice. Chinwa.tech does not take any responsibility for investments made based on the information provided in this article. We recommend consulting a qualified specialist or financial advisor before making any investment decisions.
READ also ripple-and-securities-and-exchange-commission-propose-detailed-schedule-for-next-phase-of-their-legal-battle/