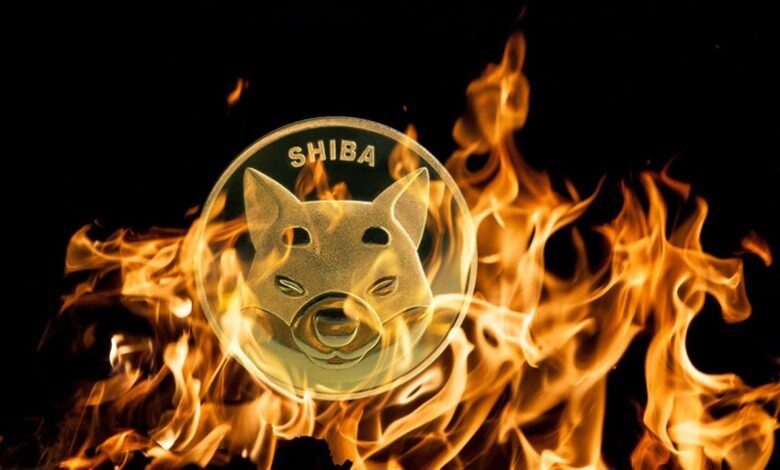 The SHIB army continues to burn their beloved meme coins, yet the price of SHIB fails to recover. Over the past 24 hours, the SHIB army has transferred tens of millions of coins to locked wallets, totaling 49,806,773 Shiba Inu meme coins. Almost all of these SHIB were burned in a single transfer, resulting in the movement of 49,750,000 SHIB to the "blockchain furnace". The remaining four transfers did not exceed 20,360 Shiba Inu tokens. Meanwhile, the second-largest meme cryptocurrency, Shiba Inu, has seen a nearly 10% drop since November 11. On Tuesday, November 14, it attempted to breach the resistance level of $0.00000910 several times, but these attempts were unsuccessful.
Key metrics of Shibarium are slowing down
, measuring the utilization of the second layer blockchain – transactions and connected wallets. Currently, the total number of transactions on Shibarium nears the 4 million mark at 3,968,531, with only about 100,000 new transactions added in the past two weeks. For over a month, the total count has remained just above the 1,800,000 level.
READ MORE Shiba Inu Greatness Gains Attraction with Latest Listing
At the time of writing, the daily transaction count sits at 12,360 after reaching a recent local peak of 12,360 on October 25. Several times in September after Shibarium's relaunch, this peak surged to a staggering level of 200,000 and beyond.
It seems that the number of connected wallets to Shibarium is showing the slowest increase. Currently, this gauge reflects a total of 1,266,148, while two weeks ago it was at 1,259,958.
Disclaimer: The information provided is not financial advice. Chinwa.tech does not take any responsibility for investments made based on the information provided in this article. We recommend consulting a qualified specialist or financial advisor before making any investment decisions.
#Shibainu #news