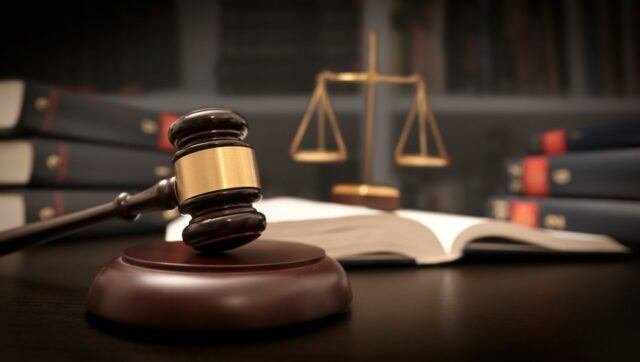 Arkansas County Engaged in Legal Battle with Jones Digital Over New Mining Operation
According to local media reports, Arkansas County in the United States is currently embroiled in a contentious battle with Jones Digital, the owner of a recently established cryptocurrency mining operation near Dewitt.
The conflict has intensified as a federal lawsuit looms. The legal action stems from local concerns regarding noise, energy usage, and potential environmental harm.
Local Reaction Sparks Legal Showdown

The conflict erupted when Jones Digital announced its plans to establish a cryptocurrency mining facility outside Dewitt in July. The proposal for a new mining facility has sparked significant local opposition due to potential environmental and infrastructural impacts, such as electricity grid strain, water usage, and disruption to the area's agricultural economy.
READ also Solana (SOL) Retests 18-Month High in Altcoin Gold Standard Reset
Business owners and residents argue that cryptocurrency mining companies, unlike other local businesses, benefit from tax exemptions and less stringent regulations. In response, the local government tightened noise regulations specifically targeting cryptocurrency mining operations in October. In retaliation, Jones Digital escalated its battle with Arkansas County on November 1 by filing a legal challenge.
A National Issue:

The situation involving Jones Digital and Arkansas County is part of a broader pattern across the United States, where local communities and states grapple with the challenges posed by cryptocurrency mining operations. In New York, for example, the establishment of a cryptocurrency mining facility led to the enactment of legislation specifically targeting companies like Greenidge, representing a pivotal point in governmental and national discussions about the environmental impact of mining companies.
On the West Coast, in states such as Oregon and Washington, legislative efforts to regulate carbon emissions associated with cryptocurrency mining and data centers have faced varying trajectories. A bill requiring rural facility areas to limit emissions from their electricity purchases saw opposition and ultimately failed in Oregon. However, a similar bill in Washington succeeded.
Disclaimer: The information provided is not financial advice. Chinwa.tech does not take any responsibility for investments made based on the information provided in this article. We recommend consulting a qualified specialist or financial advisor before making any investment decisions.
#bitcoin #news