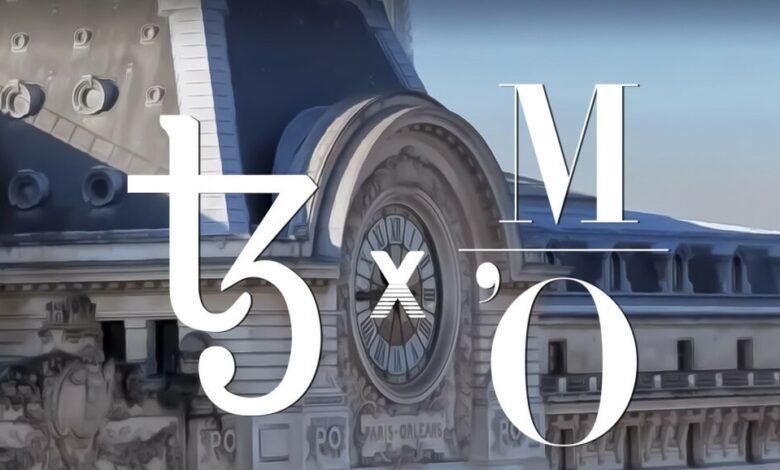 Or a .gif image representing an eternal and (almost) unique tribute to Vincent van Gogh in pure painter's style, generated by artificial intelligence for only 20 euros? It's not expensive, but obviously not everyone will get it! Joining forces for this occasion, the Parisian Museum is highlighting these new technologies as part of an exhibition dedicated to the latest works from the life of Vincent van Gogh. It was eventually clear that this venue, hungry for impressionist and post-impressionist works by the brilliant Dutch painter, would offer this unique digital souvenir for fans of art and/or blockchain technology. When Third Art meets Web3, it was worth a short visit to the museum.
Tezos, Van Gogh, Kerro, the Musée d'Orsay, what a large number of people in this project! This will be the first time you can leave the museum with something of your own that doesn't come from a regular souvenir shop. In fact, the next time you visit the Musée d'Orsay, a digital souvenir of Van Gogh's event in Auvers-sur-Oise will feature works created in this small village in the Paris region during the two months before Vincent Van Gogh's suicide.
Specializing in the art of creating digital memories, and under the benevolent eye of the Keru Foundation, the Musée d'Orsay turned to Keru for the artistic part of the process. The heads of the Orsay and Orangerie Museums are pleased with this original new proposal for the public:
"We are thrilled to offer our visitors the opportunity to capture digital memories of this extraordinary exhibition. An authentic memento of their experience at the museum will not remain on a shelf, but will be with them in their digital memory box on their phone or computer!" To implement this project, we are pleased to have chosen KERU and the wider Tezos Foundation as partners, for their model of openness and environmental responsibility, which aligns with our values ​​and commitments."
A unique digital souvenir that you can take home or take anywhere –
yes, yes, just like the two paintings of the same name – and which you will be able to see in real life on your phone. It is inspired by one of his famous paintings titled "Starry Night," shown here in a social media photo (above). It's a .gif image representing a painting that doesn't exist, but was created to unite efforts and raise awareness of these new technologies among its 3.7 million annual visitors. Please note that this is the Musée d'Orsay, a Parisian museum famous for its Impressionist and Post-Impressionist works,
which turned to Kiro for the artistic part of the process. The museum also organizes events and conferences on this topic, which can be found in details. Finally, since we all like to feel a little special and enjoy surprises, it is possible that each lucky NFT holder will be able to claim various discounts at a Parisian museum, be invited to dinner at a restaurant, or even participate in the opening with all of Paris.
No more excuses from now on not to visit one of the most beautiful collections in the world and admire the paintings of Millet, Corot, Degas, Monet, Manet, Gauguin, and Van Gogh… while we talk about blockchain technology and rugby in audio commentary.