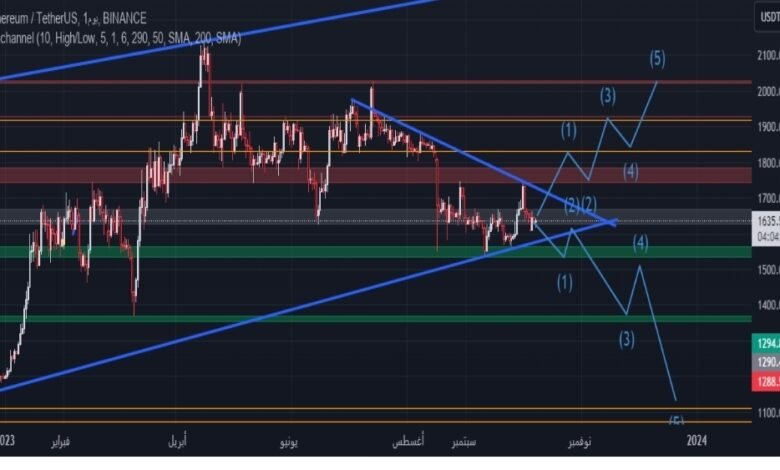 "You will find a lot of people speculating and giving you a thousand scenarios for future movement. Rest assured, in these conditions there are no clear indicators due to the fundamental variables of the US Federal Reserve.
The solution is to look at the current support and resistance levels. Let's evaluate the next move for Bitcoin. The overall picture is negative, even if Bitcoin rises to $31,000. The more unjustified the rise, the more severe the correction will be. All technical indicators point to a negative reversal on the weekly time frame that has not yet been broken.
The analysis in the image shows you what to expect. My advice is to wait for a strong entry signal and allocate only a small portion of your portfolio. Enter with the upside after breaking the trend line at $1,700 and staying above it. Enter with the downtrend after breaking the trend line at $1,550 and staying below it.
I am inclined to go lower if the US prints more dollars and the DXY remains above 106. God knows best."
Bankruptcy of SILVERGATE Bank: The Federal Reserve warns of excessive reliance on cryptocurrencies.