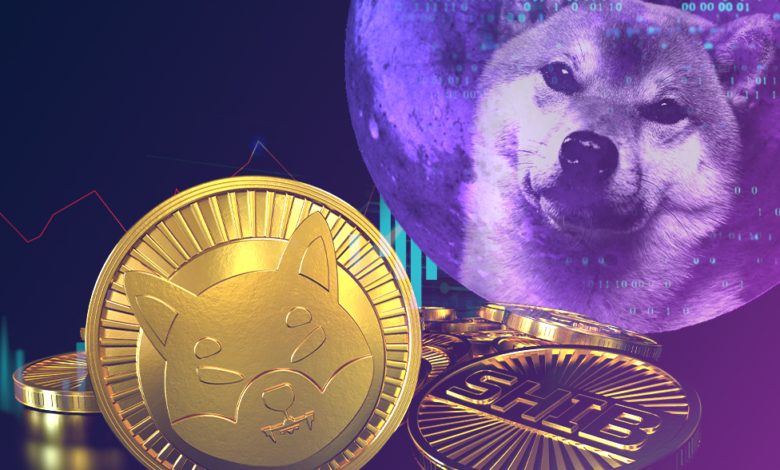 "As the island where one can find the treasure that will turn them into a millionaire overnight, without significant effort or massive investment. Over the years, luck has favored a few traders and investors who have made millions through trading and investing in cryptocurrencies.
Some of them got lucky, but only after careful planning and patience, but these individuals usually don't achieve millions.
On the other hand, many investors have also lost their money and life savings, either directly in the market or due to theft and fraud from the platforms they worked with.

The young millionaire who became rich after a long life of poverty is named Rob, who was about 35 years old. Rob used to work as a manager in a supermarket warehouse, and due to the low wages he received, he began searching for a new way to increase his income. He discovered the cryptocurrency market, which was a popular trend at that time.
Faith in the Shiba Inu SHIB or luck is what made him a millionaire
"While searching for alternative investments, he discovered the whitepaper of the project Shibainu, known as the 'woofpaper.' In a statement to Fortune magazine, he confirmed that he became enthusiastic after reading the project's description, saying, 'I really believed in what I read.'

With a more than 1,200 times increase in its value in February, Rob decided to invest at that moment. He decided to sell a portion of his investment and withdrew $500,000 worth of SHIB, then placed the amount in his bank account. Later, when the asset's value rose again in the second half of 2021, his investments reached a million dollars, according to documents reviewed by Fortune. After transferring a portion of the amount for the first time, Rob said, 'I cried a lot' and checked his bank account every hour on the first day to make sure the amount didn't disappear. He added, 'It didn't disappear; it wasn't a dream. I came from a poor background; I never imagined having this much money.'
The profits Rob made from his investment in SHIB made him resign from his job after a few weeks. He revealed that he had worked hard to achieve top positions in the supermarket chain. As a manager, he earned about $68,000 annually. It's a beautiful success story, and congratulations to him for the money he earned.

However, it's important to note his statement that he 'believed in the project.' In reality, the Shiba Inu coin project (SHIB) was initially launched as a joke. Its main goal was fun and entertainment for investors in the digital cryptocurrency market. It didn't have a specific technological or economic purpose. He was just lucky, plain and simple.

As per a previous report on the BeInCrypto Arabic website, the harsh truth is that more than 80% of SHIB investors have incurred losses. Keep this in mind when the dreams of quick profits cloud your judgment.
All the information published on our website is presented in good faith and for general informational purposes only. Therefore, any action, decision, or behavior taken by the reader based on this information is their individual responsibility, and the website bears no legal responsibility for these decisions."