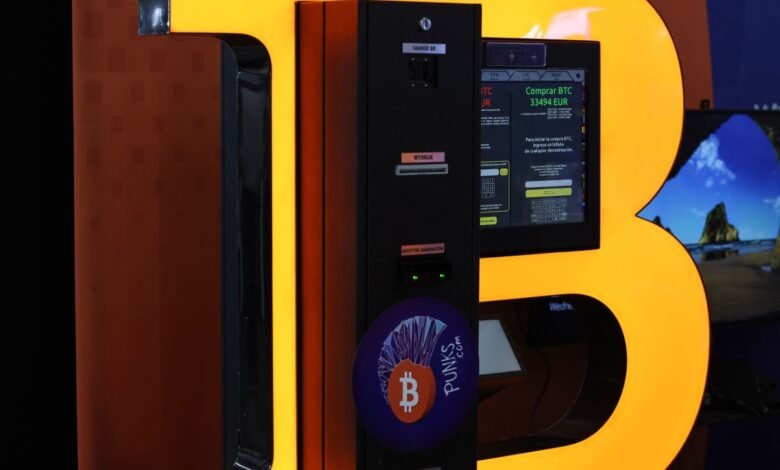 Bitcoin Surges Above $35,000, Hits 17-Month High
Once again, Bitcoin has surpassed the $35,000 mark, reaching another 17-month high amid growing expectations that the approval of cryptocurrency regulation will boost overall demand.
The largest digital currency started the trading day in Asia by jumping to $35,578 before retreating slightly. This figure is the highest since May 2022. Additionally, Solana's native cryptocurrency (SOL) has also experienced recent gains, with a roughly 30% increase during the week.
Michael Safai, a partner at Dexterity Capital, a private trading firm, explained, "This is a rebound from the rapid movement we witnessed last week, breaking through the $35,000 level. The resistance point has strengthened at this level, but there is sufficient sustainable momentum driven by news of exchange-traded funds (ETFs) to push towards $37,000."
Bitcoin saw a 28% increase in October, marking its biggest monthly gain since January, as expectations grew that the U.S. Securities and Exchange Commission (SEC) would soon approve cryptocurrency ETFs after more than a decade of discussions.
On the past Monday, the price surged over 11%, with traders speculating that the potential listing of a proposed BlackRock ETF indicates imminent approval.
Tiong Hong, CEO of cryptocurrency investment firm Satori Research, noted that the $35,000 level has become a pivotal line and has served as a resistance point in the past ten trading sessions. He added, "This usually provides a market attraction point until reaching the level where the ascent stops."
Solana's cryptocurrency has been gaining ground this year as it tries to establish itself outside the influence of former cryptocurrency heavyweight, Sam Bankman-Fried. The Solana blockchain project is among the leading competitors to Ethereum in the fast-growing realm of cryptocurrencies, aiming to claim a greater share of digital asset activity.
Earlier this year, Marinade Finance, a staking protocol, was launched on the Solana network, offering approximately an 8% yield.
READ MORE bitcoin-recovery-tempts-investors-back-into-cryptocurrencies/