Bitcoin (BTC) news
"Cathy Wood Suggests Holding Bitcoin as a Hedging Tool Against Crises!"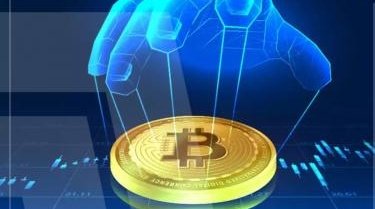 The founder, CEO, and Chief Investment Officer of Ark Invest, Cathie Wood, stated in an interview with Bloomberg that she believes in digital currency Bitcoin as the preferred asset for hedging against deflation in the coming decade, instead of traditional safe havens like gold, due to its unique qualities as a financial tool.
Wood further emphasized that despite the current market focus on rising inflation risks, there are looming risks of economic deflation. She added that Bitcoin is an ideal hedge against inflation and economic deflation because there is no risk of owning it, and it is considered the digital gold with significant benefits in various economic conditions.
Cathie Wood, the CEO of ARK Invest, is considered one of the strongest supporters of digital currency Bitcoin in recent years, providing numerous predictions regarding the digital asset, including a projection of reaching one million dollars. Wood clarified that she still believes in the future growth of Bitcoin and that amidst frustration caused by uncertainty and market volatility, it strengthens her belief that Bitcoin will rise to one million dollars.
Read also:opensea-pro-integrates-with-the-polygon-network-to-simplify-nft-trades/