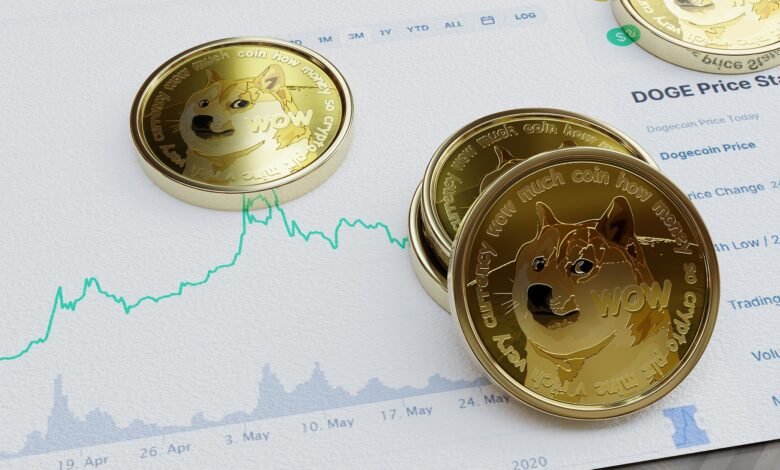 Despite a slight drop in DOGE's price, it remains above the 20-day EMA line.
A daily candle close above the 20-day EMA line today could potentially trigger an attempt to challenge the $0.06450 resistance level.
The price of Dogecoin (DOGE) experienced a 0.22% decrease in the past trading day.
The price of Dogecoin (DOGE) saw a slight decline, making it difficult for the cryptocurrency to reach a key resistance level in the short term. Despite sellers' efforts, DOGE's value declined by 0.22% over the past 24 hours, bringing its price down to $0.06187, according to CoinMarketCap.
During this period, the market capitalization of the meme coin market also decreased by 0.55%, resulting in a combined capitalization of $14.4 billion for all meme coins. Over the past few weeks, DOGE has been consolidating within a range of $0.05835 and $0.06450. But at the moment, it seems that the pair is trying to break the upper limit of this descending channel.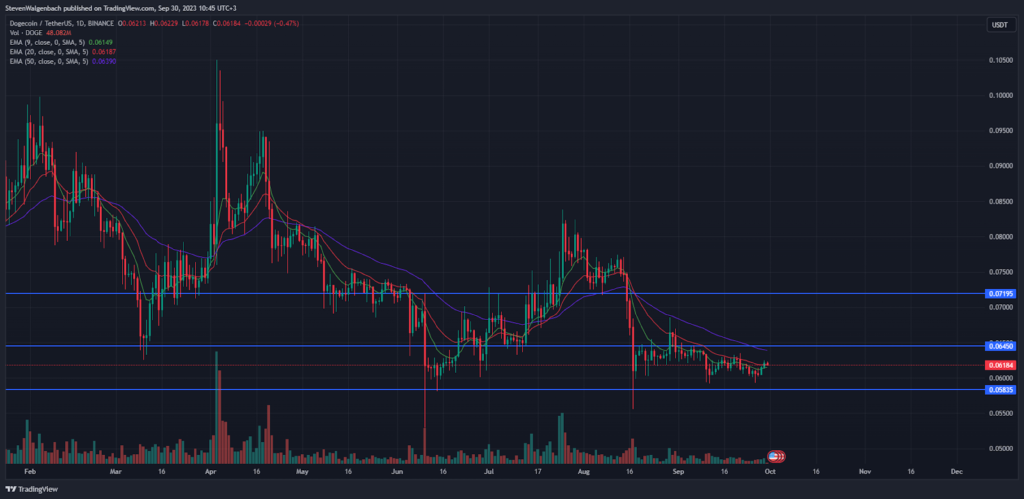 In the past three days, the DOGE index has risen above the 9-day and 20-day EMA lines and continues to trade above these technical indicators. If DOGE succeeds in closing today's daily candle above the 20-day EMA line at around $0.06187, it may have the foundation needed to break out of the current sideways trend.
An important milestone for DOGE will be the closing of the daily candle above $0.06450, which is also in line with the 50-day EMA line. Traders may consider this a good buying opportunity. If this bullish scenario comes true, DOGE price could see a rise.
However, if DOGE closes today's trading session below the 20-day EMA line, this could invalidate the bullish outlook. In this more bearish scenario, the cryptocurrency price may retest the $0.05835 support level within the next seven days.
Disclaimer: The views, opinions and information provided in this price analysis are published in good faith. Readers are advised to conduct their own research and due diligence. Any action taken by the reader is at the reader's own risk, and Coin Edition and its affiliates will not be liable for any direct or indirect damage or loss.