Bitcoin (BTC) news
Ripple CEO, Brad Garlinghouse, Ready to Escalate Legal Battle over XRP to the Supreme Court.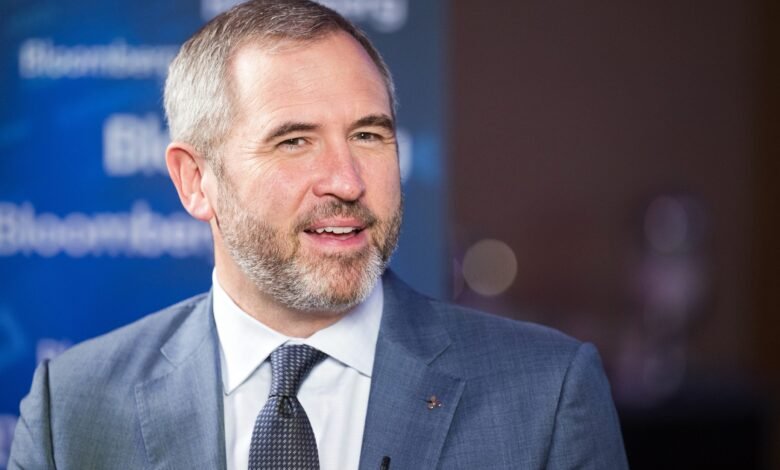 During a recent interview at the 2023 Financial Technology Week in the capital, Ripple CEO Brad Garlinghouse expressed his determination, stating, "I think it can definitely happen. I mean, definitely. We've said this publicly. And we continue to push this until the end."
He is ready to escalate the ongoing legal battle with the Securities and Exchange Commission (SEC) to the highest judicial authority in the United States. This statement comes after indications from the SEC that they may appeal the case, potentially escalating the dispute over XRP to the Supreme Court.
Unwavering Confidence
Garlinghouse revealed that a settlement offer was previously presented to him outside the courtroom, but that offer has since been "with prejudice," which he interprets as a clear signal of Ripple's upper hand. He stated, "It feels really good. It seems like there… won't be a chance of winning that. And by pushing it the way they have, it seems like the SEC should be part of the solution."
Despite acknowledging that the first quarter of 2021 was a challenging time due to the uncertainty surrounding the company's future, Garlinghouse pointed out that Ripple has since experienced some of its most successful years.
Looking beyond US shores
Ripple's CEO also commented on the United States' position in the global cryptocurrency landscape, noting that the country is "stuck" compared to other nations like the UK and Australia, which have clear regulatory frameworks that attract capital investments and entrepreneurs.
He attributed the success of these clear regulations to the "great" institutional adoption of cryptocurrencies outside the US.
Garlinghouse's remarks come at a time when the United States is making concerted efforts to establish a regulatory framework for the thriving cryptocurrency industry.
Disclaimer: The information provided is not financial advice. Chinwa.tech does not take any responsibility for investments made based on the information provided in this article. We recommend consulting a qualified specialist or financial advisor before making any investment decisions.
READ also bitcoin-fees-surge-nearly-1000-since-august-as-popularity-rebounds/