Bitcoin (BTC) news
Shiba Inu (SHIB) Burning Rate Soars by 704% as Price Surpasses Crucial Threshold.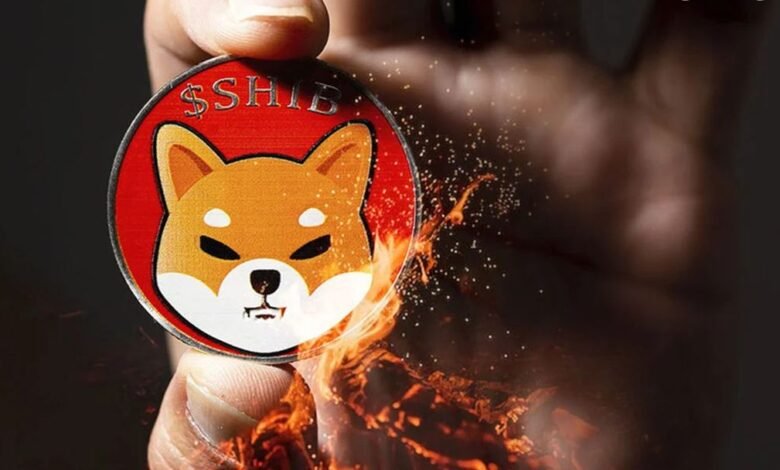 Shibburn, the total number of SHIB tokens sent to dead wallets, has reached 9,793,961 SHIB, a staggering increase of 704.59% from the previous day's level. Shiba Inu (SHIB) demonstrates its strength in multiple ways today as it gains tremendous momentum with its deflationary burning rate.
The burning rate aligns with the pace at which over 120 million SHIB has been taken out of circulation so far. According to charts, the address "0x195451.." accounted for the majority of the burnt amount, precisely adding 9,653,363 to the burnt wallet.
Furthermore, at least three other wallets have sent some smaller portions to the burn address, confirming the broader Shiba Inu community's commitment to reducing the excess supply of SHIB.
With the current expectations for SHIB burning, exactly 410,644,719,355,767 SHIB has been burned since the launch of the deflationary scale. This leaves approximately 580,026,441,139,621 SHIB in circulation. These figures indicate that despite the impressive progress made so far, there is still a long way to go to eradicate the massive SHIB overhang that keeps prices low.
As for Shiba Inu price predictions, it has seen a 5.3% increase overnight, maintaining its price above the crucial threshold of $0.000008612. This stunning burning rate comes at a time when the price of Shiba Inu is experiencing a significant recovery, especially for community members, considering that this level is the highest touched by SHIB in a month and the best since August 19. Closing above this price range might boost market confidence and allow for further upward movement that is already eagerly anticipated by market participants.
With the convergence of the burning rate and buying sentiment, we can expect a strong upward trend in the price.
Disclaimer: The information provided is not financial advice. Chinwa.tech does not take any responsibility for investments made based on the information provided in this article. We recommend consulting a qualified specialist or financial advisor before making any investment decisions.
READ also https:/shiba-inu-shib-coin-price-breaks-strong-resistance-level-is-it-a-buying-opportunity/