Bitcoin (BTC) news
The restored Bitcoin surpasses Tesla in market value, approaching $38,000.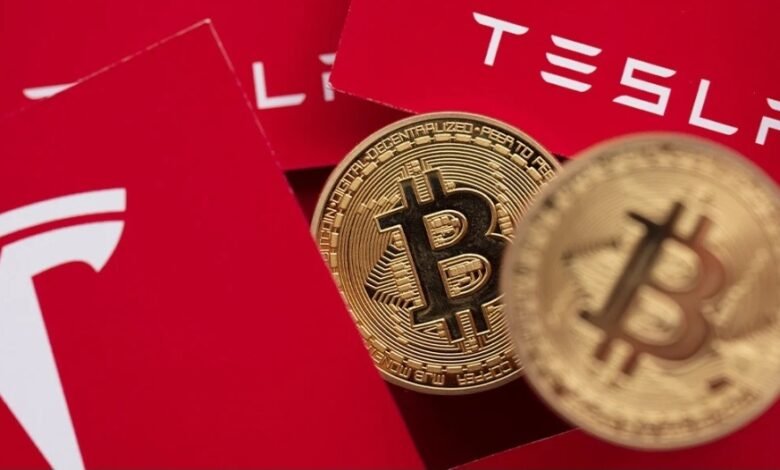 The electric car giant, Tesla, has been overtaken by Bitcoin (BTC), the leading cryptocurrency, with Bitcoin's current market value reaching around $730.90 billion, surpassing Tesla's market value of $675.61 billion. This recent surge in Bitcoin's price, now at around $37,373, indicates a strong rebound from its previous lows after significant setbacks in 2022.
In contrast, Bitcoin has seen significant growth this year, with its price increasing by over 125% since the beginning of the year. Comparatively, Tesla's stock has risen by 70.27%. Over the past five days, Bitcoin has experienced a substantial increase, starting at $34,630 and reaching a peak at $37,962, a 7.77% increase. However, Tesla's stock fluctuated, opening at $219 and dropping to $205, a 4.65% decrease, despite briefly peaking at $226.
Looking at the performance over the past month, Bitcoin's remarkable rise is evident. The cryptocurrency surged from a low of $26,550 to a high of $37,962, representing an impressive gain of 36.21%. Conversely, Tesla experienced a sharp decline, opening at $263 and dropping to $194, a significant decrease of 20.44%.
On the contrary, Bitcoin's rise can be attributed to the surrounding excitement about the seemingly imminent launch of the Bitcoin Exchange-Traded Fund (ETF). Meanwhile, Tesla's stock recently dipped by 5% after receiving sell ratings from skeptics like JPMorgan, who described the cryptocurrency surge as potentially overextended.
Bitcoin's current market value of $730.90 billion positions it as a major player in the global financial scene, rapidly approaching the market value of other major companies such as Meta Platforms (Facebook) at $840.93 billion and Berkshire Hathaway at $761.65 billion. However, it still falls short of its peak market value of $1.28 trillion achieved last October.
At that time, Bitcoin briefly became the eighth most valuable asset in the world, edging closer to surpassing silver.
Disclaimer: The information provided is not financial advice. Chinwa.tech does not take any responsibility for investments made based on the information provided in this article. We recommend consulting a qualified specialist or financial advisor before making any investment decisions.
READ also the-chicago-mercantile-exchange-cme-outperforms-binance-in-bitcoin-futures-contracts//