Bitcoin (BTC) news
The Chicago Mercantile Exchange (CME) outperforms BINANCE in Bitcoin futures contracts.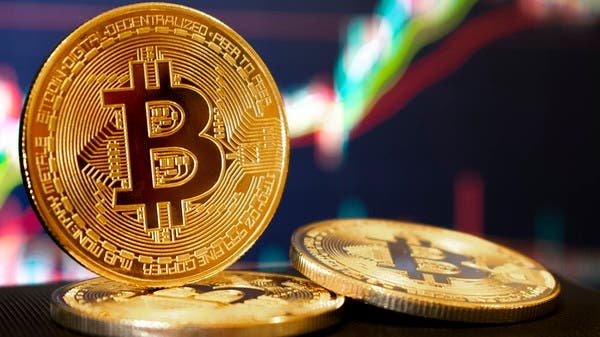 The dominance of Chicago Mercantile Exchange (CME) futures contracts over Binance in Bitcoin futures is a pivotal moment. Concerns from the Securities and Exchange Commission (SEC) regarding market depth and manipulation may impact approvals for traded Bitcoin investment funds. The rise of CME signals the integration of cryptocurrencies into traditional finance, fostering inساميtion.
In a significant development for the cryptocurrency market, the Chicago Mercantile Exchange (CME) has emerged as a new leading company in open interest Bitcoin futures, surpassing the globally renowned cryptocurrency exchange, Binance. This shift in dominance comes amidst the rise of Bitcoin futures as a crucial gauge in the world of futures and options markets, reflecting the total number of outstanding contracts traded by
participants. It primarily measures the balance between long (buyers) and short (sellers) positions. The fact that CME's rise has now surpassed Binance is an attention-grabbing development for market analysts. Intelligence analyst James Seifert, in response to a tweet by Will Clementi, pointed out this intriguing shift. This flip raises questions about the implications of CME's growing dominance on the Securities and Exchange Commission (SEC), particularly regarding historical concerns about market depth and potential manipulation within cryptocurrency markets.
The Securities and Exchange Commission (SEC) has been a key player in regulating Bitcoin-related financial products, especially exchange-traded funds (ETFs).
The regulator's concerns regarding market depth, integrity, and the potential for market manipulation have been critical in decision-making processes. These concerns have led the Securities and Exchange Commission to refrain from approving numerous requests for traded Bitcoin investment funds over the past few years.
Notably, industry giants such as BlackRock and Fidelity have faced setbacks as the Securities and Exchange Commission deemed their applications "inadequate," citing the neglect of fundamental disclosures related to markets that could support the value of proposed traded Bitcoin funds.
The growing influence of CME and the scrutiny of the Securities and Exchange Commission

CME's newfound position in Bitcoin futures has garnered the attention of the Securities and Exchange Commission regarding traded Bitcoin. The regulator has repeatedly emphasized the need for robust market structures and safeguards to prevent market manipulation in cryptocurrency markets. Thanks to CME's extensive experience and reputation in traditional derivatives markets, its increasing involvement in Bitcoin futures contracts can lend further credibility to the cryptocurrency market as a whole. The exchange has proven itself as a reliable market for trading financial derivatives, with a commitment to strict regulatory standards.
However, the concerns of the Securities and Exchange Commission are not limited to market depth alone. The regulatory body remains vigilant in addressing potential market manipulation, as cryptocurrencies are still relatively nascent and subject to significant price volatility.
Disclaimer: The information provided is not financial advice. Chinwa.tech does not take any responsibility for investments made based on the information provided in this article. We recommend consulting a qualified specialist or financial advisor before making any investment decisions.
READ also bitcoin-btc-surpasses-37000-for-the-first-time-since-may-2022/