Bitcoin (BTC) news
"Binance and its CEO Push for Dismissal of Lawsuits Filed Against Them in the United States"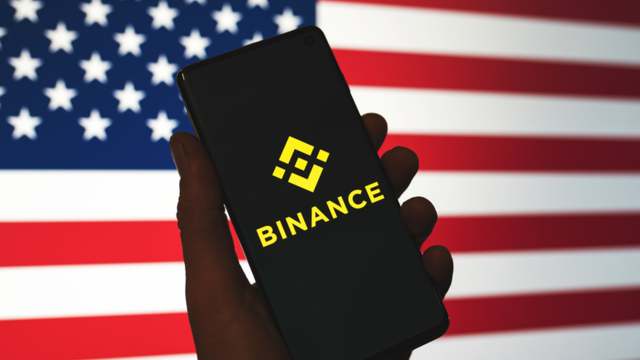 On October 23rd, CZ, the CEO of Binance, and his legal team filed a document with the US District Court for the Northern District of Illinois. The document was submitted as a motion to dismiss the lawsuits and warns against the authority of the Commodity Futures Trading Commission (CFTC).
In March of last year, the CFTC filed a lawsuit against the Binance exchange. The regulatory body alleged that Binance failed to register with its jurisdiction, constituting a violation of the law and the rules of financial derivatives trading.
Then, in July of the same year, Binance's legal team filed a counterclaim to dismiss the lawsuit brought by the CFTC. At that time, they already claimed that the CFTC had exceeded its authority, implying an abuse of power.
Furthermore, on June 5th, the US Securities and Exchange Commission (SEC) filed a lawsuit against Binance, accusing it of commingling customer funds with revenues and violating the law. Meanwhile, the US Department of Justice opened an investigation into a money laundering case involving the exchange and its CEO. It seems that Binance is facing a deluge of charges and lawsuits.
Binance Urges Court to Dismiss Lawsuits and Criticizes CFTC!
It appears that Binance, along with its CEO Changpeng Zhao (CZ), is indeed reluctant to engage in litigation with US regulatory bodies as they claim in the media. Recently, CZ's lawyers filed a document with the US court seeking dismissal of the lawsuits against their client and his exchange.
This marks a new turning point in the relationship between Binance, CZ, and the US Commodity Futures Trading Commission (CFTC). The exchange's lawyers and CEO argue that the CFTC is trying to position itself as a "global derivatives watchdog"!
Furthermore, Binance's lawyers argue that if the court accepts the CFTC's arguments, they would "allow it to regulate any cryptocurrency-related derivative activity" worldwide. The document submitted to the court also highlights the role of the CFTC and Congress:
"Congress did not make the CFTC the global derivatives police. Therefore, the court should reject the agency's efforts to expand its territorial reach beyond what the law allows."
On the regulatory front, the platform had to exit the Netherlands, Canada, Belgium, Cyprus, Australia, and Russia before the United Kingdom decided to stand in Binance's way. As a result, the global exchange finds itself facing difficulties and sometimes struggles to find partners across its international network.
In addition to the United States, despite CZ's reassuring words, Binance's situation does not seem as stable as it once was on the international level. It is important to remember that real employee attrition has been occurring in the platform's offices for several months. Recently, the co-CEO of the exchange's French branch left her position, as did the head of the platform's operations in the United Kingdom. Previously, several executive managers (especially those who left the regions they managed) terminated their contracts with the company.
READ MORE microbt-introduces-the-energy-efficient-whatsminer-m60-series-marking-a-new-era/