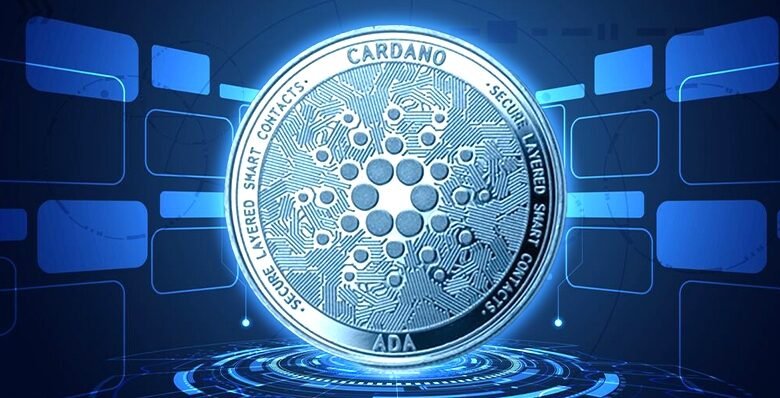 Cardano (ADA) demonstrates a significant technical pattern known as the Exponential Moving Average (EMA) Golden Cross. This pattern occurs when the short-term moving average, typically the 50-day EMA, crosses above the long-term moving average, such as the 200-day EMA, and is traditionally viewed as a bullish signal within the trading community.
Often interpreted as an indicator of the commencement of a new upward trend, in the case of ADA, it aligns with the broader positive momentum observed in recent market behavior. This bullish sentiment is supported by the Moving Average Convergence Divergence (MACD) indicator, where signal lines and charts indicate increasing buying pressure – a favorable environment for the emergence of a golden cross.
Concerning price performance, the golden cross may herald an acceleration in uptrends, as it could lead to an influx of traders interpreting it as a buy signal. However, experienced traders recognize that these crossover events can also be followed by retracements, as early participants take profits.
Nevertheless, it is not uncommon for assets to retract shortly after such a crossover as the market absorbs rapid shifts in sentiment. The formation of a golden cross may attract new buying interest, potentially lifting the price to test the following resistance levels. Initial reaction may prompt a marginal price increase, fueled by renewed confidence and speculative interest, but market dynamics could also lead to a period of consolidation or even a slight pullback as traders aim to capitalize on recent gains.
Disclaimer: The information provided is not financial advice. Chinwa.tech does not take any responsibility for investments made based on the information provided in this article. We recommend consulting a qualified specialist or financial advisor before making any investment decisions.
READ also coinbase-adds-solana-sol-futures-here-are-the-details/