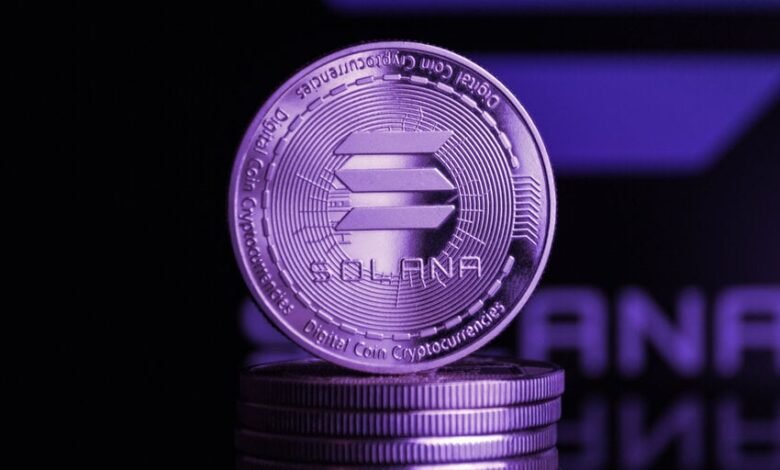 Coinbase Announces New Solana Listings
In a tweet, Coinbase revealed the upcoming permanent listings for Solana and Avalanche: SOL-PERP and AVAX-PERP. These will be available on both the Coinbase International Exchange and Coinbase Advanced platforms. The markets for SOL-PERP and AVAX-PERP are set to launch on or around November 14th, at precisely 4:00 PM Coordinated Universal Time, provided that liquidity conditions are met.
Coinbase previously announced the launch of perpetual futures contracts for eligible Coinbase Advanced users outside the United States. This allowed for the initiation of perpetual futures trading on Coinbase Advanced, catering to advanced retail traders. Initially featuring four perpetual contracts – XRP, BTC, ETH, and LTC – this offering has now expanded with the upcoming listings of SOL and AVAX perpetual futures.
Solana's (SOL) price movement has seen a significant increase, surpassing the $54 mark for the first time since May 2022. This surge occurred amidst the ongoing sale of SOL tokens linked to the bankrupt FTX exchange. In September 2023, the Delaware Bankruptcy Court authorized the sale of the insolvent exchange's assets, which included 55.75 million SOL. Last week, SOL surged by approximately 50%.
Lookonchain, a blockchain analytics company, reported that FTX canceled 3.96 million SOL worth $230 million and transferred a total of 3.7 million SOL worth $215 million, leaving them with 253,407 SOL, or $14.75 million. Investors realized that the minimal impact of the sales meant that a portion of the distinctive tokens from the bankruptcy proceedings were either acquired or locked, resulting in the rise of SOL. Additionally, as part of FTX's liquidation strategy, weekly selling restrictions of $100 million were imposed.
At the time of writing this report, SOL had dropped by 0.70% over the past 24 hours to reach $58.67.
Disclaimer: The information provided is not financial advice. Chinwa.tech does not take any responsibility for investments made based on the information provided in this article. We recommend consulting a qualified specialist or financial advisor before making any investment decisions.
READ also polygon-matic-price-reacts-to-3800-increase-in-whale-activity-details/