Cryptocurrency news
Data shows that Shiba Inu (SHIBA) bulls are learning how to navigate the market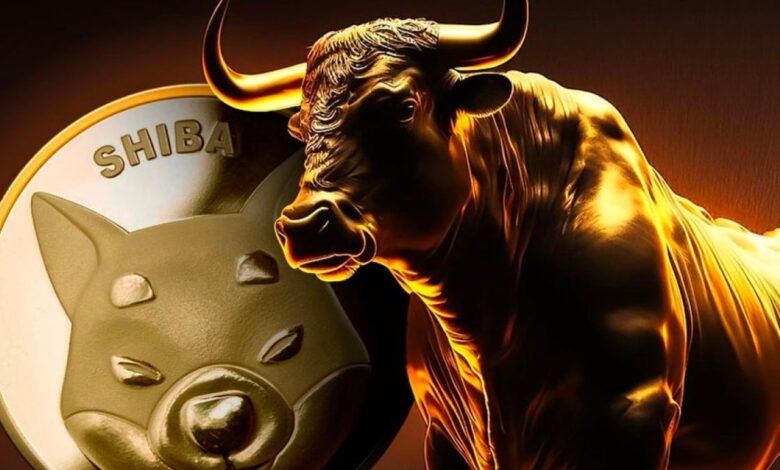 Warning: The views expressed in this article are those of the author and do not necessarily reflect the views of chinwa.tech. The financial and market information provided on chinwa.tech is for informational purposes only and does not constitute investment advice. Please consult financial experts before making any investment decisions. We believe that all information provided is accurate and true at the time of publication, but the mentioned offerings may change in the future.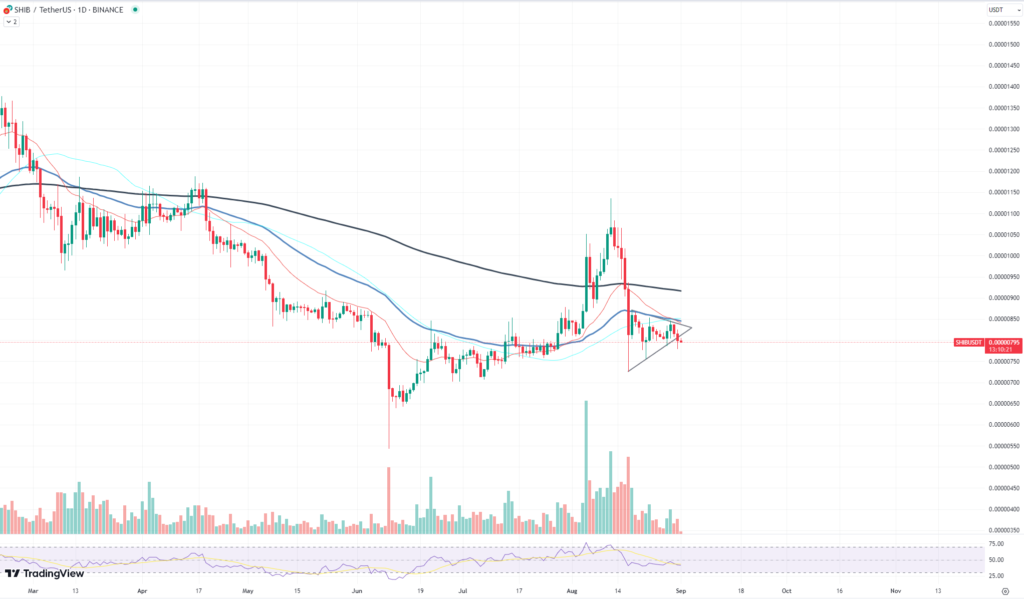 The Shiba Inu (SHIB) cryptocurrency has recently experienced a decline and has breached a critical symmetrical triangle pattern, which is a technical pattern that typically indicates a significant price movement.

As of September 1, 2023, the price of SHIB was trading at approximately $0.00000798 US dollars, and this level could lead to a rapid decline in the future.
Shiba Inu has been a source of emotions among its holders recently. The symmetrical triangle pattern is usually considered a continuation pattern, suggesting the continuation of the underlying price trend. For Shiba Inu, a price breakthrough below the triangle could be a sign of a bearish trend, especially when accompanied by extremely low trading volume in the market.

Shibarium aims to reduce transaction costs and increase transaction speed, making it attractive to users and potentially increasing demand for Shiba Inu. The relaunch of Shibarium, a second-layer solution for Shiba Inu, could be a source of optimism in the future.

This may be a balance to bearish indicators, but it remains unclear whether it will be enough to reverse the trend.
Shiba Inu (SHIB) is facing a crucial turning point. The breakthrough of the symmetrical triangle and the decrease in trading volume are bearish indicators. However, the relaunch of Shibarium could be a bullish balancing factor. Investors should exercise caution, as a decrease in market volume can lead to increased volatil