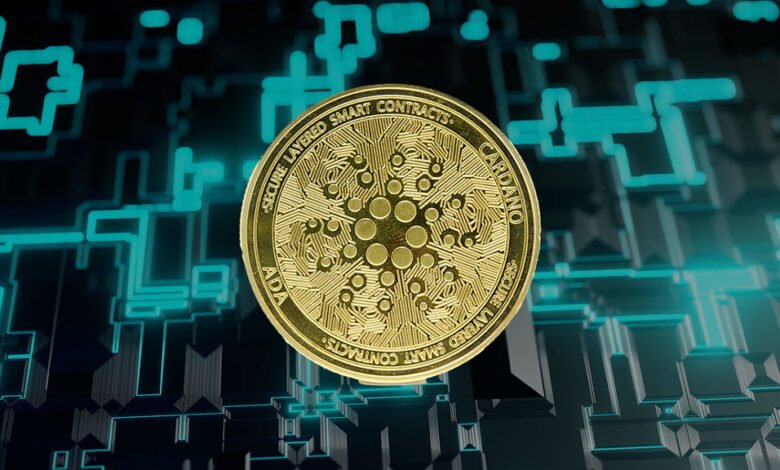 Cardano recently experienced a price correction following the emergence of one of the most bullish patterns in technical analysis – the Golden Cross. This technical chart pattern, often interpreted as a bullish signal, occurs when the 50-day moving average crosses above the 200-day moving average. This development raises questions about the relevance of the Golden Cross as an indicator in the current ADA market context.
However, despite this typically optimistic indicator, ADA has since entered a corrective phase, shedding a significant portion of its value. The dynamics of ADA prices have been influenced by several factors. The subsequent resistance and subsequent selling pressure indicate the possibility of further declines.
After a period of upward momentum over the past month, ADA has faced significant selling pressure. Nevertheless, as ADA approaches critical support levels, there is also potential for a rebound if bullish sentiments persist.
This recent price reversal in ADA post-Golden Cross may reflect broader market consolidation trends. With significant selling pressures accumulating, short-term expectations for ADA present both bullish and bearish probabilities.
Sustaining levels above this point may indicate continued upward momentum. The pivotal support level to monitor is $0.368, aligned with the 10-day moving average. Conversely, a decline towards the 50-day moving average at $0.31 could signal a weakening bullish stance and potential further correction.
READ MORE The price history of Cardano (ADA) shows a potential 153% increase.
In this context, the recent Golden Cross may not be the bullish catalyst that investors had hoped for, as market conditions and sentiments play a more crucial role in ADA's price movements than this individual technical pattern.
For a comprehensive analysis, investors should continue to monitor market trends, on-chain data, and broader economic factors impacting the cryptocurrency market.
Disclaimer: The information provided is not financial advice. Chinwa.tech does not take any responsibility for investments made based on the information provided in this article. We recommend consulting a qualified specialist or financial advisor before making any investment decisions.