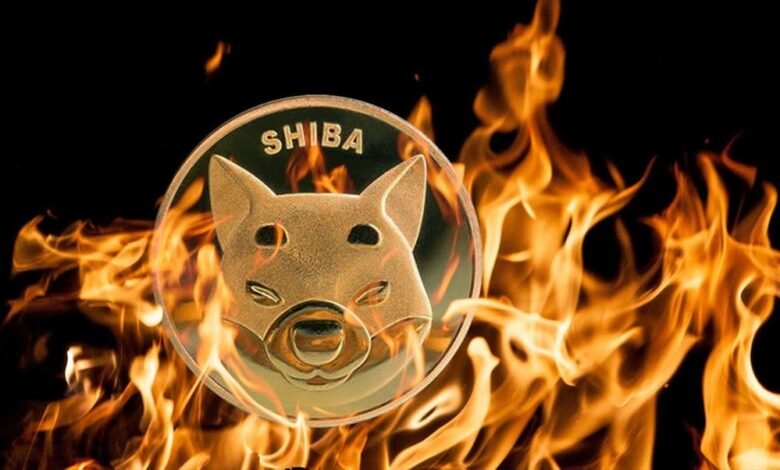 Title: SHIB Burn Rate Skyrockets as Shibarium Nears Historic Milestone
According to the latest data provided by the Shibburn explorer, the SHIB army disposed of millions of coins over the past 24 hours, giving the SHIB burn rate a significant boost. Meanwhile, Shibarium is on the verge of achieving a historic milestone in one of its key utility metrics. The SHIB burn rate has surged by almost 1000%, with Shibburn reporting a remarkable increase of over 968%, totaling 15,919,048 sent to the "burn hell" wallets.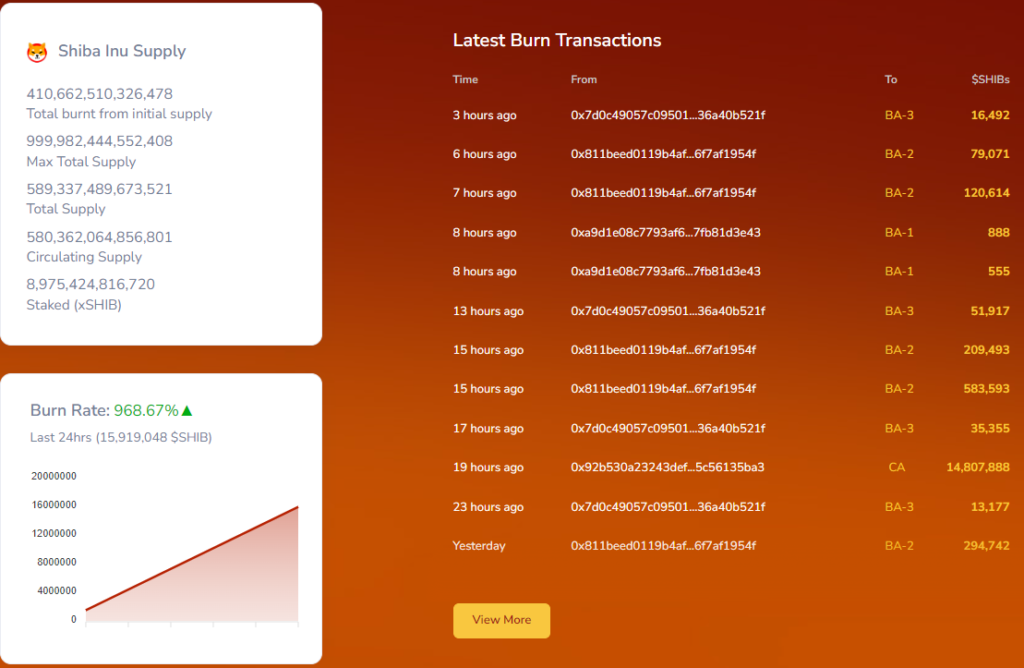 Almost the entire quantity of SHIB was burned in a single transaction that occurred 20 hours ago, involving the transfer of 14,807,888 Shiba Inu from the circulating supply. These burn operations are largely facilitated by the Blockchain Layer-2 Shibarium, a platform that numerous projects rely on for launching NFTs and burning a portion of their profits in the form of SHIB to help reduce the circulating supply of the meme currency.
READ MORE "Shiba Inu (SHIB) Witnesses Massive 1,275% Surge in Net Inflows: Here are the Key Factors"
Shibarium is on the brink of achieving a significant milestone, inching closer to reaching a historic milestone of 4 million transactions. Currently, the total number of transactions stands at 3,934,662, revealed by Shibariumscan Explorer. The daily transaction count has risen to 13,210 today, surpassing the level of 10,000 achieved in October and sustained until recently.
The total number of blockchain wallet addresses connected to Shibarium amounts to 1,265,685.
Disclaimer: The information provided is not financial advice. Chinwa.tech does not take any responsibility for investments made based on the information provided in this article. We recommend consulting a qualified specialist or financial advisor before making any investment decisions.