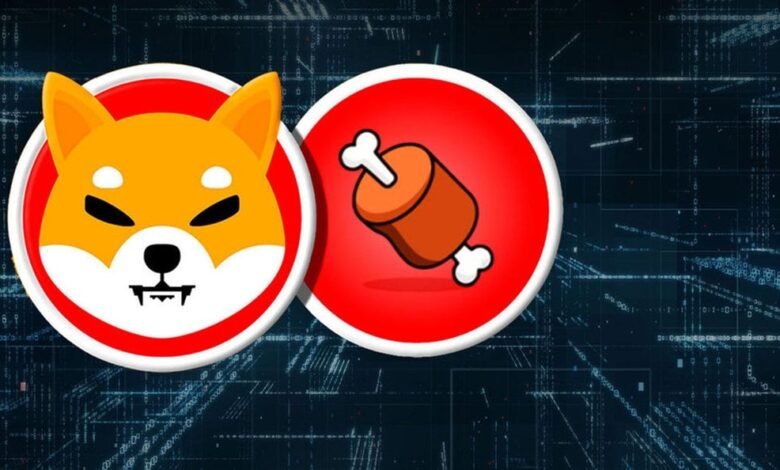 The Bone ShibaSwap (BONE) may be gaining increased exposure due to recent activity.
Shiba Inu's ecosystem token, Bone ShibaSwap (BONE), is gaining increased exposure. StealthEX, a non-custodial cryptocurrency exchange, has announced that the Shibarium gas token is now available on its mobile app.
In a tweet, they highlighted the listing of Shiba Inu's ecosystem management token in their mobile app. This move will enable the Shiba Inu community to access and exchange BONE directly through their phones.
StealthEX offers 1,400 cryptocurrencies for exchange across the chain. BONE has risen by 1.38% in the past 24 hours to reach $0.622, aligning with the overall decline in the cryptocurrency market. SHIB, associated with Shiba Inu, has dropped by 4.24% in the past 24 hours to $0.000008599.
During the week, the Shiba Inu team celebrated the integration of Shiba Inu's Layer 2 protocol, Shibarium, into the Atomic Wallet platform.
Atomic Wallet announced this week that it had added Shibarium for its 5 million users. They also support Shiba Inu's ecosystem tokens, SHIB, BONE, and LEASH, on their platform.
READ MORE "Shiba Inu (SHIB) Ignites Surge with 105 Million Tokens Burned"
Cryptocurrency payment processor CoinGate commemorates the second anniversary of SHIB's arrival on its platform. CoinGate reported that SHIB had become the fifteenth most popular payment method on its platform, allowing merchants worldwide to accept SHIB.
CoinGate also praises the strength and dedication of the Shiba Inu community, known as "ShibArmy." Shibarium is steadily approaching the 4 million mark in total transactions. According to Shibariumscan, the total number of transactions in Shibarium Layer 2 has reached 3,966,515, with 1,266,104 wallet addresses.
The total number of blocks in Shibarium Layer 2 is 1,698,487, with an average block time of 5.0 seconds.
Disclaimer: The information provided is not financial advice. Chinwa.tech does not take any responsibility for investments made based on the information provided in this article. We recommend consulting a qualified specialist or financial advisor before making any investment decisions.
#Shibainu #news