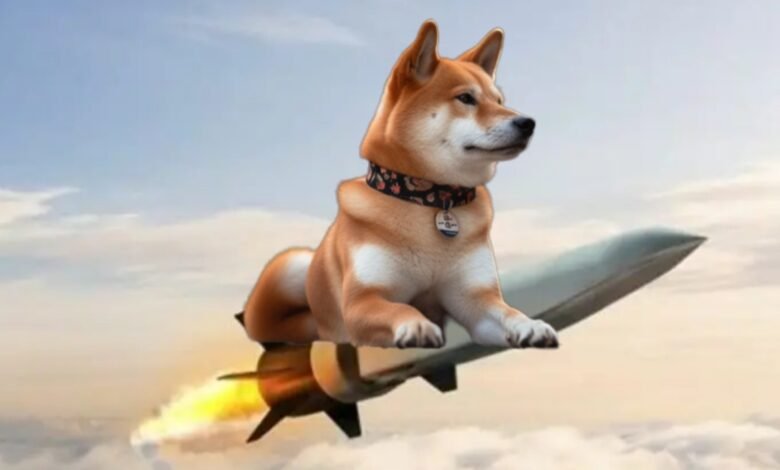 هل هذه المقالة تحتوي على معاير السيو
The Shiba Inu (SHIB) price has gained 18% this week as investors accumulate significant amounts of the meme coin market. Shiba Inu, Dogecoin (DOGE), and PEPE have all seen considerable gains this week as the memecoin market experiences a resurgence. With this momentum, can SHIB surpass DOGE as the top-performing high-value meme coin with speculative buyers driving the upward trend?
Bullish sentiment dominates the memecoin sector, and SHIB's performance this week is attributed to a notable increase in activity. Data from the blockchain reveals a gradual buyers' takeover of the SHIB market over the past month. According to Glassnode, on Friday, November 10, Shiba Inu recorded 2,732 receiving addresses, significantly surpassing the 1,945 similar sending addresses. Notably, analysis indicates that the addresses purchasing SHIB have consistently exceeded the number of selling addresses over the last 35 days.
When the number of buyers' receiving addresses surpasses the number of sellers' sending addresses over an extended period, as depicted in the above Shiba Inu chart, it suggests that bullish speculators now dominate the market. As expected in a market where buyers outnumber potential sellers, SHIB's native token price witnessed a 30% increase between October 9 and November 10.
Predicting SHIB's price: Could the surge reach $0.00002?
Based on the analyzed blockchain data points, it appears that buyers are firmly in control of the Shiba Inu market. The upward trend could accelerate SHIB prices towards the $0.00002 range if this trajectory continues.
The Global In/Out of the Money Index (GIOM), which aggregates current SHIB holders based on their entry prices, indicates that the recent price surge has sent 60% of current investors into profitable positions. With growing profits, many investors are likely less inclined to sell. If the gap between buyers and sellers widens, $0.00002 could be the next target.
However, GIOM data also suggests that bullish speculators must first assess initial resistance at $0.000011. Here, 338,320 addresses bought 242.3 trillion SHIB at an average price of $0.000011. It's worth noting that SHIB's previous price penetration attempt in August at $0.00001 was rejected. Therefore, many current SHIB holders may view this as a strategic exit point.
Nevertheless, if buying pressure remains dominant, SHIB's price may break through resistance and reclaim $0.00002. On the downside, bearish speculators may struggle for control if SHIB's price reverses below $0.000006. It's likely that bullish speculators will establish initial support buying walls around the $0.000008 range, where 50,280 addresses purchased 53.64 trillion SHIB at a maximum of $0.00008.
Disclaimer: The information provided is not financial advice. Chinwa.tech does not take any responsibility for investments made based on the information provided in this article. We recommend consulting a qualified specialist or financial advisor before making any investment decisions.
READ also why-has-536-billion-shiba-inu-shib-been-transferred-by-binance-whats-happeningwhy-has-536-billion-shiba-inu-shib-been-transferred-by-binance-whats-happening/