Bitcoin (BTC) news
"Polygon (MATIC) Price Reacts to 3800% Increase in Whale Activity: Details"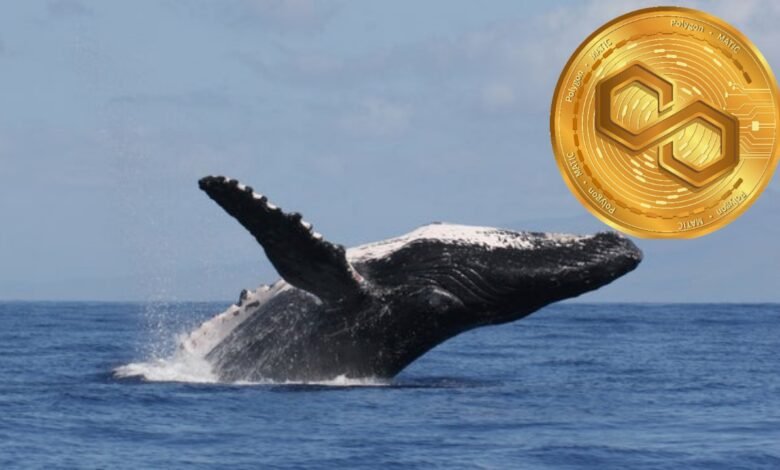 "Blockchain Analytics Firm Reports Surge in Institutional and Whale Activity, Triggering a 3800% Spike in Polygon (MATIC) Transaction Volume Over the Past Thirty Days
According to IntoTheBlock, large transactions—defined as transfers exceeding $100,000—have seen a notable surge in the cryptocurrency sector. This surge has resulted in a staggering 3800% increase in the transaction volume of Polygon (MATIC) over the past thirty days.
The term "large transactions" refers to the total amount transacted by whales and institutional players within a single day. Increases in this indicator often signal active buying or selling behavior by institutional players.
For the first time since July, MATIC's price soared above $0.80, driven by the upsurge in large transaction volume. Moreover, MATIC's market capitalization has surged by 62% over the past thirty days, attributed to the increase in whale activity and accumulation.
As of the writing of this report, the cryptocurrency MATIC has experienced a 2% increase over the last 24 hours, reaching $0.828. Additionally, the token has surged by 20.3% over the past seven days.
Since October 24th, wallets containing 100,000 to 10 million MATIC tokens have accumulated a total of 42.88 million tokens, according to Santiment. There have been 161 MATIC transactions valued at $100,000 or higher in a single day, marking the highest number since July.
Immutable, a Web3 gaming platform, has announced a new collaboration with Ubisoft, a leading video game creator and publisher. This collaboration aims to develop a unique gaming experience that will unleash the potential of Web3."
Disclaimer: The information provided is not financial advice. Chinwa.tech does not take any responsibility for investments made based on the information provided in this article. We recommend consulting a qualified specialist or financial advisor before making any investment decisions.
READ also ?p=1902