Bitcoin (BTC) news
"Trillions of SHIB Tokens Transferred in the Past 24 Hours with Increasing Whale Activity"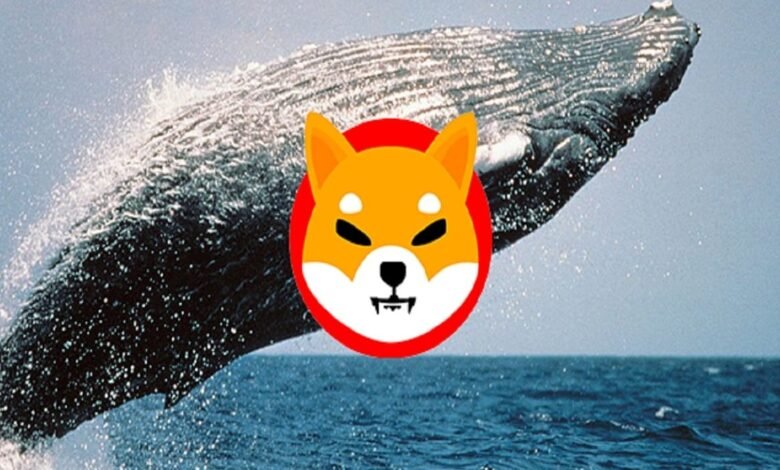 There has been a tremendous surge in the volume of large transactions, with SHIB worth $65.87 million being transferred in such transactions. A large transaction is defined as a transfer exceeding $100,000. In this context, the volume of large transactions represents the total amount exchanged in such transactions under the terms of cryptocurrency. According to IntoTheBlock, the volume of large transactions indicates the total amount transacted by whales or large holders in a single day. Increases in the volume of large transactions suggest active buying or selling by whales.
In the past 24 hours, eight trillion SHIB tokens accounted for a significant volume of transactions, marking a substantial increase from the 1.57 trillion SHIB on November 8. November 9 witnessed a significant surge in the cryptocurrency markets, as Bitcoin approached the $38,000 mark. Shiba Inu rode the bullish wave, reaching its peak at $0.00000872 on Thursday before retracing. Fueled by the optimism of trading investment funds, there was a significant push for cryptocurrency assets across the market. Other cryptocurrency assets that followed Bitcoin's price surge on Thursday also started to retreat from their previous highs. Shiba Inu relinquished its earlier gains and declined by 5.31% in the past 24 hours to $0.0000081.
The correlation between Shiba Inu and the primary cryptocurrency, Bitcoin, seems to be returning. In the past few months, Shiba Inu's correlation with Bitcoin decreased and entered the negative zone. However, this trend has now reversed, as SHIB has developed a positive correlation with the primary asset.
The 30-day correlation coefficient between Shiba Inu and Bitcoin now stands at 94%, or 0.94, according to data from the analytical company on the IntoTheBlock platform.
Disclaimer: The information provided is not financial advice. Chinwa.tech does not take any responsibility for investments made based on the information provided in this article. We recommend consulting a qualified specialist or financial advisor before making any investment decisions.
READ MORE ripple-ceo-affirms-regulatory-uncertainty-keeps-american-institutions-at-bay/