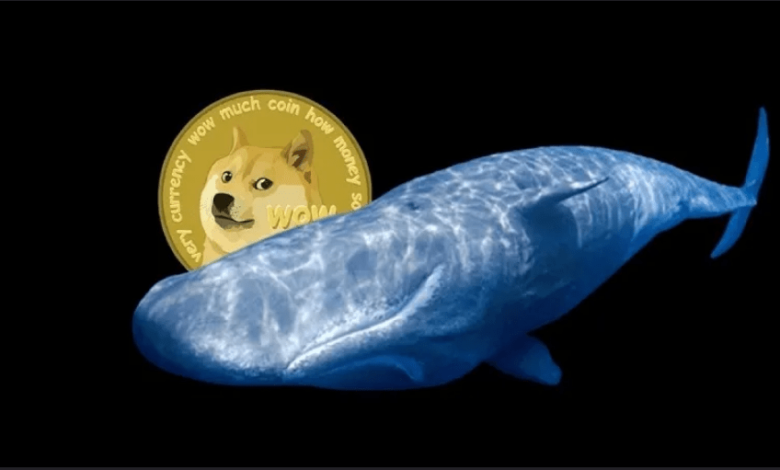 The Whale Transfers Over 103 Million DOGE from Robinhood, Marking One of Several Major Transactions in November
Whale Alert: More than 103 million Dogecoins have been transferred from the popular trading platform Robinhood. This follows a period of significant price surges for the leading cryptocurrency.
Prominent Transactions in November
November has been a busy month for Dogecoin, with several major transactions recorded. Whale Alert, a service that tracks large cryptocurrency transactions, reported numerous significant transfers involving Dogecoin.
On November 15, a transfer of 690 million DOGE (approximately $50.3 million) occurred between unidentified wallets. Similarly, on November 13, 140.6 million DOGE was moved from Robinhood to an unspecified wallet.
Earlier in the month, transactions involving 75.3 million and 73.6 million DOGE to and from Robinhood were noted, along with a substantial transfer of 250 million DOGE to Robinhood on November 7.
Dogecoin Market Performance
Currently, Dogecoin is trading at $0.076853, with a 24-hour trading range between $0.074809 and $0.082678.
According to CoinGecko, a leading cryptocurrency data aggregator, the market capitalization of Dogecoin stands at approximately $10.94 billion, with a 24-hour trading volume exceeding $1.73 billion.
Rise in Dogecoin Price and Market Activity
The increase in Dogecoin's price and market activity is partially attributed to news related to the actual Dogecoin symbol set to be sent.
This ambitious project, executed by the space payload delivery company Astrobotic, has generated anticipation among Dogecoin enthusiasts and investors.
Disclaimer: The information provided is not financial advice. Chinwa.tech does not take any responsibility for investments made based on the information provided in this article. We recommend consulting a qualified specialist or financial advisor before making any investment decisions.