Bitcoin (BTC) news
Wall Street Memes (WSM) failed despite the momentum that accompanied its launch!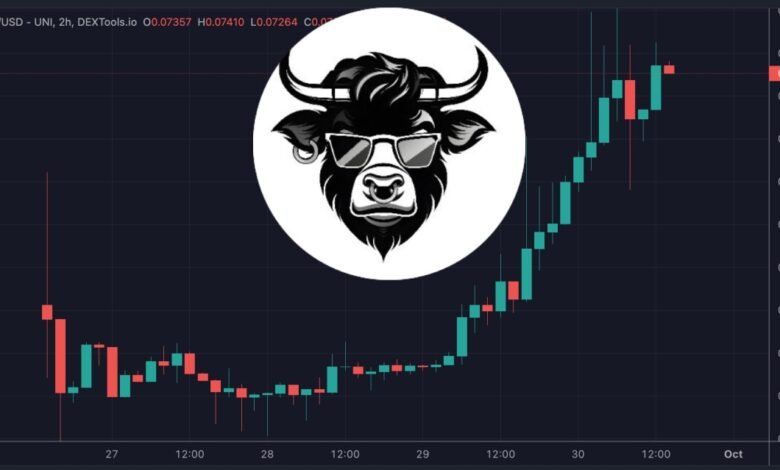 Just over two weeks ago, a new meme coin, Wall Street Memes (WSM), was launched on trading exchanges. The official launch of the currency was accompanied by massive media coverage and huge advertising funding. However, today, looking at the WSM performance statement, the price is witnessing a continuous decline, approaching an all-time low.
The Wall Street Memes (WSM) coin is priced at $0.03504 at the time of writing on October 13. This represents a decrease in the original price of -2.03% in the last 24 hours and -26.56% in the last 7 days. The coin has lost more than 21% of its value since its debut on cryptocurrency exchanges.
READ MORE Bitstamp platform ends its services in Canada on this date!

The total supply of the coin is 1.8 billion WSM, and the total market cap is approximately $61.89 million. Meanwhile, trading volume in the past 24 hours exceeded $32 million.
The most popular exchange to buy and trade Wall Street Memes is OKX. Other popular options include BingX, HTX, MEXC, LBank, CoinEx, Bitmart, and BingX. Recently, Gate.io, CoinW, and ByBit also joined the list of exchanges.
The MEXC exchange opened WSM/USDT futures trading, temporarily pushing the WSM price higher. Recently, ByBit also launched perpetual futures contracts for WSM. ByBit's decision contributed to the rise in the price of the meme coin by more than 19% two days ago for a few hours before it collapsed to approach its previous selling price.
Wall Street Memes recently ended the pre-sale at around $0.0337. In the initial token sale, early buyers were able to acquire the token for $0.025.
Just eight days ago, the market cap of WSM reached around $94.3 million. However, it lost $33 million in value over the past week. As a result, most of those who invested in it over the past few days (when the price was above $0.040) have already suffered significant losses.
Although Wall Street Memes was initially successful in its market moves, it is now facing a real setback in the market as its price is close to an all-time low (initial offering price on the exchanges).