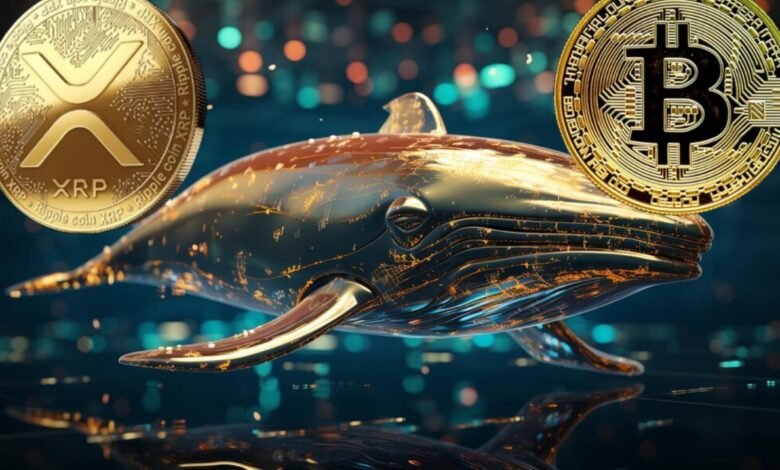 The leading cryptocurrencies have witnessed a significant surge in whale transaction volume, with Bitcoin recording an 80% increase, Ethereum a 170% increase, and Polygon a staggering 3800% increase over the past 30 days. This surge is notably seen in wide-ranging transactions also known as "whale transactions". Notably, Bitcoin experienced an 80% increase in transactions valued above $100,000, while Ethereum saw a 170% surge and Polygon witnessed an unprecedented 3800% rise compared to their volumes just 30 days ago.
Large Transactions:
Data from the previous week sheds light on the scale of this surge in high-value transactions. Bitcoin recorded 16,410 transactions in the past 24 hours, peaking at 22,570 transactions on November 9th, with a low of 12,810 transactions on November 5th. The number of large transactions for Ethereum reached 3,560 in the past 24 hours, hitting a seven-day high of 7,590 transactions and a low of 3,040. The total transaction volume for the past 24 hours stood at $24.4 billion, peaking at $39.02 billion and hitting a low of $18.1 billion during the same week. Polygon reflected this trend, reaching $2.91 billion in the past 24 hours, peaking at $6.59 billion and encountering a low of $2.47 billion.
Institutional Renewed Demand:
The cryptocurrency market is abuzz with anticipation for the launch of instant Bitcoin investment funds by January 2024, a development that is largely attributed to the notably high increase in whale transactions across these cryptocurrencies. The renewed institutional interest is expected to further bolster the demand for these digital currencies. Additionally, BlackRock's plans to introduce a Bitcoin futures exchange-traded fund (ETF) bring further attention to institutional demand.
Institutional demand plays a critical role in the cryptocurrency market, as it not only brings significant capital but also adds credibility and stability to the digital currency ecosystem. The entry of major financial players and the creation of accessible investment vehicles such as exchange-traded funds are seen as key drivers for long-term growth and widespread acceptance of cryptocurrencies.
Disclaimer: The information provided is not financial advice. Chinwa.tech does not take any responsibility for investments made based on the information provided in this article. We recommend consulting a qualified specialist or financial advisor before making any investment decisions.
READ also upgrade-of-fixreducedoffersv1-in-xrpl-triggers-80-consensus-countdown/