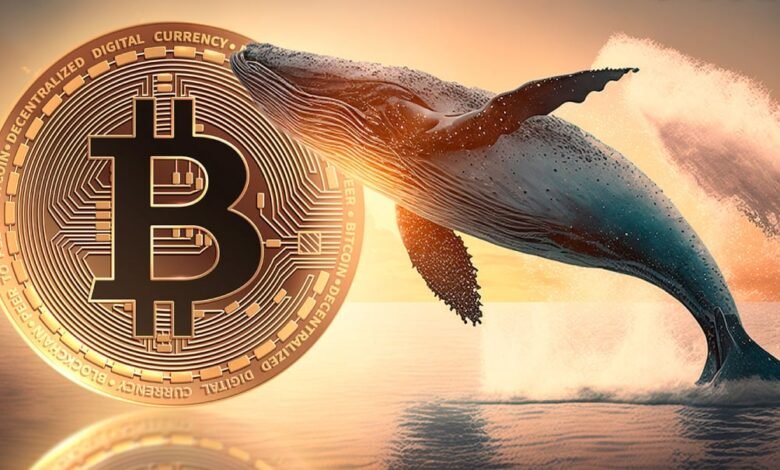 The addresses holding Bitcoin for over a year have historically been an indicator of the progression of Bitcoin's cycle for analytics.
According to IntoTheBlock, the balance held in addresses containing over 1000 Bitcoins reached a new yearly high this week. This achievement by Bitcoin whales marks a significant milestone in the cryptocurrency market.
In the wake of the collapse of Alameda Research and Genesis, associated with FTX, the amount of Bitcoin held by addresses containing over 1000 BTC experienced a considerable decline. However, entities of this size have been steadily increasing their holdings since 2023, reaching a total of 7.67 million Bitcoins valued at $275 billion this week. IntoTheBlock indicates that the volume of these holdings suggests increased demand from large Bitcoin institutions, signaling a position of strength.
Moreover, the amount held by long-term investors reached its all-time high this week. This is significant as coin holders tend to increase their Bitcoin holdings during bear markets and at the beginning of bull markets, and decrease them near previous all-time highs.
According to IntoTheBlock, the rising balance of coin holders may indicate a general expectation of Bitcoin's value increasing. Bitcoin approached $38,000 on Thursday before slightly retracing and trading at $36,459 over the past 24 hours.
READ MORE The proposed Bitcoin ETF from WisdomTree has been revised.
IntoTheBlock's blog post indicated that futures market data suggests U.S. entities were among the key drivers of Bitcoin's rise. There is a bias towards bullish options bets on Bitcoin, with expectations reaching $40,000 and even $45,000 by the end of December, as per Deribit data.
It is important to note that traders selling call options are willing to accept the opposite side of the bet, and this could make the $40,000 level a crucial point for Bitcoin's progress.
Disclaimer: The information provided is not financial advice. Chinwa.tech does not take any responsibility for investments made based on the information provided in this article. We recommend consulting a qualified specialist or financial advisor before making any investment decisions.
#bitcoin #news