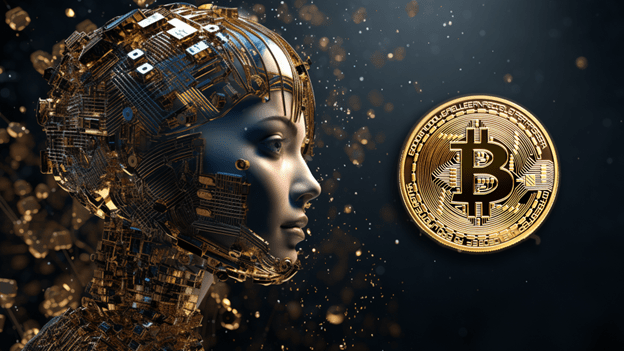 "Tor Demisster recently sparked a debate about the potential impact of Bitcoin mining on the advancement of artificial intelligence, suggesting that the intense demand for resources from Bitcoin could slow down the development of AI.
A fresh perspective on the interaction between Bitcoin and artificial intelligence (AI) has emerged in the latest series of insightful posts on the social media platform X. Demisster, known for being a strong advocate of the world's largest cryptocurrency, has proposed that Bitcoin's resource-intensive nature could serve as a hurdle to rapid progress in AI technologies.
Demisster argues that key impediments to the development of advanced general intelligence (AGI) include the demand for massive data, electricity, and semiconductor chips. With the substantial demand for chips and electricity, it appears as a natural counterbalance to the growth of artificial intelligence.
READ MORE "The Bitcoin model that predicted a peak of $60,000 now points to $732,000 afterward."
This opinion hinges on the idea that Bitcoin mining could evolve into a much larger industry, thus creating a competitive landscape for these vital resources. Demisster suggested analyzing the expected resource demand interaction between the cryptocurrency and artificial intelligence sectors.
One prominent user responding to Demeester's posts suggested that Bitcoin could actually accelerate the development of artificial intelligence. The ability of AI to process Bitcoin transactions, such as enabling fast invoicing, empowers it to influence the material world by engaging humans as intermediaries.
In response, Demeester acknowledged that artificial intelligence can indeed utilize Bitcoin to interact with humans, incentivized by financial rewards, as opposed to indirect manipulation methods. He proposed that direct employment by and with artificial intelligence could potentially be better than indirect manipulation methods.
However, he remained uncertain as to whether the use of artificial intelligence for Bitcoin represents an accelerating factor in itself."
Disclaimer: The information provided is not financial advice. Chinwa.tech does not take any responsibility for investments made based on the information provided in this article. We recommend consulting a qualified specialist or financial advisor before making any investment decisions.
#bitcoin #news